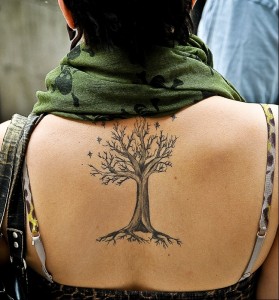 Anche oggi al centro delle manifestazioni e celebrazioni ci sono i diritti delle donne, dall'aborto al lavoro, dalla salute all'autodeterminazione. Quest'anno le donne italiane, tornano in piazza in particolare per difendere il diritto al lavoro e la legge 194, con manifestazioni e cortei in tutta Italia. A Roma in mattinata il presidente della Repubblicaha celebrato al Quirinale la giornata, consegnando premi e riconoscimenti.
Alle 14 a Roma è partita la manifestazione nazionale di Cgil, Cisl e Uil per il centenario della festa. Lo striscione in testa sintetizza le ragioni della manifestazione: "lavoro, libertà di scelta, sviluppo, qualità della vita". Oltre 30mila i partecipanti secondo le stime degli organizzatori. Sono sfilati striscioni a difesa della legge 194 e si sono sentiti fischi contro Giuliano Ferrara, che oggi ha organizzato una manifestazione parallela a Piazza Farnese con Olimpia Tarzia, presidente del Comitato per la Famiglia, dal nome "Prima le donne e i bambini".
Presenti anche il ministro Barbara Pollastrini e i tre leader sindacali Guglielmo Epifani, Raffaele Bonanni, Luigi Angeletti. "Non esiste libertà politica, sindacale ed economica senza un programma politico in favore delle donne" ha detto Bonanni alla manifestazione. "C'è ancora tanta strada da fare per garantire diritti e parità", gli ha fatto eco Epifani, mentre Barbara Pollastrini ha difeso la legge 194: "La libertà e la responsabilità femminile sono un valore e una garanzia di libertà per tutti" ha detto il ministro per le Pari Opportunità.
Sul palco si sono alternate diverse testimonianze e solidarietà è stata espressa a Aung San Suu Kyi, premio Nobel per la pace, e a Ingrid Betancourt, ostaggio da anni delle Farc in Colombia. Ma gli appuntamenti sono numerosi in tutta Italia. A Cagliari manifestazione a Piazza Garibaldi; a Napoli assemblea "Le donne nelle lotte"; a Milano, corteo con partenza da Largo Cairoli; a Firenze manifestazione con partenza da piazza San Marco. A Chioggia la Festa della donna è l'occasione per protestare, con una manifestazione di fronte al palazzo comunale, contro la decisione dell'amministrazione di sostenere la moratoria all'aborto proposta da Giuliano Ferrara. Sempre a Roma, alla Casa Internazionale delle donne viene inaugurata una mostra, "Il pane e le rose", sulla vita delle donne dagli anni '50 agli anni '80.
Picture from Trek Earth
International SEO consultant is my title...but who cares about those? What I love is, writing about marketing, social, SEO, relevance, ruffling feathers and starting revolutions. What you read on this blog, will hopefully inspire you to continue the conversation. When I'm not multitasking around Level343 I sneak away and go sailing. I'm crazy about pistachios, and of course Nutella.
Google+