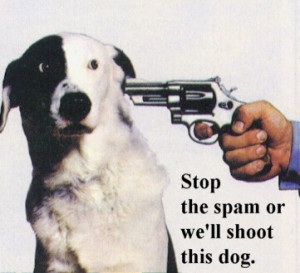 People generally are not aware that as a SEO specialist, we too can make mistakes. Why? Because we are learning and things change daily. Mistakes while optimizing a web site happen due to miscommunication or just plain bad techniques. The list points has to be taken seriously if people want their web site to perform well in search engine below are some of the more common points I have caught in my years of doing this, its the queries regarding the main keywords. This article will discuss a few common SEO mistakes.
Making use of a splash page
The first page of any web site is the most significant page. That's number one, and search engines normally run through it. If a person uses the first page to place a beautiful picture then it results in a SEO disaster. Search engines do not consider splash pages including human users; they get annoyed if they have to click again to view the web site content. Avoid splash pages if at all possible. If you must have a pretty page, then please stop reading this article.
Placing a text as an image
Web designers want to produce a pretty web page that contains the text and images together so that it appears like a standard web page. That's called typography, all well and good if you are doing a term paper or designing a logo for a project but when you are doing a web page try to avoid non clickable pictures. I have actually seen Web designers render their whole page as a gif or jpg image. Though it appears good to the viewer, the SEO engine will not locate any searchable text. Another point please, avoid changing web pages vital headlines into images.
Not placing the description tags and title on the pages
Certain web pages display the words "new page" at the top. This occurs when the web site owner forgets to place the title tag on the web page. The SEO engines regard the title tag that is present in the head segment of the page as a very crucial indicator. If a person leaves the title tag out or does not give it any text then guess what so will the search engines. It won't give this page much significance then that person is wasting an excellent SEO opportunity.
Additional SEO Mistakes
1. Placing the same description tags and title on every page
Each web page is unique and has a particular function. A person has to let the SEO engine and the users be aware of this, by changing the description tags and the title to adhere to the content on that specific web page. It is a little difficult to optimize a single page for several varied search terms but it is easy to optimize each of the web site pages for one or two crucial search phrases.
2. Using a brochure site
A person can maintain the owned web site with top position by providing a good amount of high-quality content. The SEO engine will not give importance to pages containing a general description about something bland. A person has to make the owned web site a valuable resource so that SEO engines and site visitors will soon recognize that web site as a reliable source of information. These are only a few SEO common mistakes. There are plenty more which I will discuss in another article.