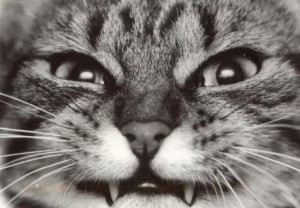 "Any press is good press", right? Not necessarily. Bad press – negative publicity – is becoming a prevalent problem for online companies. Anybody can write something about your company, from anywhere, about anything. They don't have to have a name; "Anonymous" is a very popular identity for posting on forums, sites and blogs.
Is Bad Press a Problem for you?
It may be time for reverse SEO. With the Internet and social media, bad press can turn into a public relations nightmare. How do you control the damage?
A while back, I had a run-in with a potential client. He didn't like my prices and, although we had no contract, he somehow felt he'd been gypped. He chose a well-known complaint site and posted a complaint against me for "how poorly I treated clients". For a month, anytime someone searched for my name, one of the first things they saw was the complaint. Now, granted, some of my actual clients came to bat for me, but the damage was done.
In this case, reputation management was easy – sort of. I contacted the complaint site, showed them the correspondence and they took the complaint down. However, it took another month for the complaint to disappear from the SERPs; it was listed, but when you clicked on the link it redirected to the home page of the complaint site.
For those two months, there's no telling how many potential clients I may have lost from that one untrue complaint.
Controlling Negative Publicity
Reverse SEO pushes the bad press from the front page of the SERPs, lowering its exposure to the general populace and cutting down on the potential impact to your business. It might take everything from creating social media profiles to optimized press releases to high-quality link building, but suppressing negative publicity can be done.
It's very seldom that a company manages to go through the business cycle of life untouched and pristine. It happens to everyone, whether the claims are legitimate or not: resentful employees, competitors, etc. can quickly destroy your online reputation. Because these complaints are easy to make anonymously, they're hard to control, and harder to take care of in a private setting.
So tell me readers have you been in a similar situation? Maybe you can share with us how you handled it or what you would suggest… If you have a suspicion that negative publicity may be coming, don't hesitate to take on reverse SEO. A little bit of preparation goes a long way!