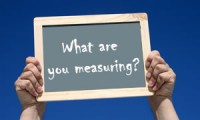 Hootsuite analytics anyone? A sequel to Monitoring Your Daily Social Media Efforts,
Social Media Measuring: The 4 Key Elements
will take you through the ins and outs of Hootsuite analytics for Twitter and Facebook. Learn how to measure your approach, no matter what type of social media campaign you're running.