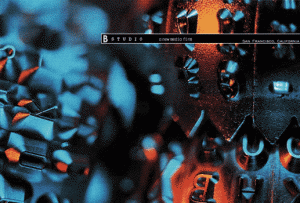 Not sure if most of you know but when writing an article and then submitting it or a blog the most important keyword will be found in your title. This is a known fact. For example when you look in a bookstore to buy a new novel it's the title that attracts the buyer. Then why not use the same theory when posting your blogs. Therefore when writing for a marketing campaign make sure you are attracting the readers by using the words they would think of and search for
People will come to your website and read your article because it's a good article and they just happened upon your website because it has all the bells and whistles.
Non-Fiction: People search the Internet with about 1-5 keywords and you're your articles because f those keywords. Remember to use those keywords in your article with at least 2%-3% density. Other wise it won't show up. Most people search the Internet using one of those keywords.
End result: People will find your keywords once they have done the search with your keywords. Your success will depend on those keywords and how you place them in the article. You cannot go blabbing about the keywords without them making any sense. Therefore knowing how to write with flow is key here. Google and most search engines will give priority to those words that appear in the article and in the title.
The first paragraph of your article including the title should have your keywords in the article at least 3 times. Sprinkle it throughout the article if you can without compromising what you are discussing. Basically good SEO will depend on how you do that. Basically it's not difficult if you have the formula. The key here is to know what are the keywords. That is where a lot of these keyword applications come in.
Another trick I have found is when writing for a client they will supply me with their keywords. I will check them against their competitors. You can see this on how they rank. Look people it doesn't take a freaking genius to figure the basics of tags. You open their page (competitors) and look at their source code. In there you will notice <meta name="Keywords" content="> right after that you will see the keywords. Things to keep in mind is maybe Google isn't paying attention to keywords but Bing & Yahoo still do. Make sure you have a good description tag and of course a great title tag. Always keeping mind to keep your relevant keywords in the game.
Another trick I have learned is you can use the same keyword by adding an "s" at the end or capitalizing it. For example the word Internet, Internet, Internets. I have used this word 3 times and have not broken any law. But a word of advice only do this if it comes naturally. Why would you want to trick people…long lasting honest good information will keep them coming back.