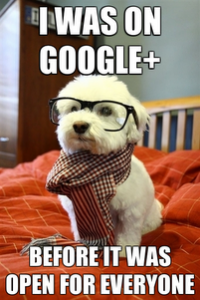 I am not sure if you've missed me but I have missed you. Today I will give you some information regarding the Social media and all their implications. Basically the good the bad and the ugly. Google Friend Connect is a service promoted to help web site owners to create traffic by allowing any web site on the Internet to offer social features for its visitors or consumers.
Features
Google Friend Connect allows you to create traffic effortlessly and adds various social features to your web site. With just a few codes, you get more people getting more profoundly attracted to your web site.
It attracts more visitors to your site and these visitors visiting your site bring along their pals from other social network web sites such as Orkut or Facebook to communicate on your web site.
Google Friend Connect offers prominent social features from a list of devices offered by OpenSocial developer community and Google. No need of programming, as you simply need to copy and paste snips of code onto your web site, and Google Friend Connect does this job for you.
Implications for Social Media:
Many SEO specialists and professional SEO consultants believe that web sites other than social networking sites, who wish to be social, face many obstructions for implications to social media. Google Friend Connect has changed this trend by allowing any web site to provide dozens of social conveniences offered by Google and OpenSocial creators.
This ultimately means more visitors browsing for longer durations on a more appealing web site with zero hidden programming procedures. As a web site owner, Google Friend Connect offers you an opportunity to add social features to your web site without needing to write a code.
Google Friend Connect offers a vital set of social gadgets such as picture sharing, reviews, message board, and member management for implications to wider social media. The prime gadget is the member's gadget. It offers effective social features for media:
1. You can sign up with existing Yahoo!, OpenID, AIM, or Google account.
2. Next, you also can display activities to existing friends in Google Talk, Plaxo, Orkut, Facebook, and hi5.
3. You can browse through profiles of members across various social networking sites.
4. Finally, you can connect with friends on your personal web site.
Finally, after adding the member's gadget along with other supplementary social gadgets of Google Friend Connect, your web site visitors may start welcoming their friends and will engage with your web site more sincerely.
Many professional SEO services and SEO service providers have stated Google Friend Connect as a junction for several social networking web sites, which promotes its implications for wider social media.
As you can see this is not a bad thing. Most web developers will have their own opinion, but as a SEO copywriter I try to advise my clients on the best strategy for their web presence.