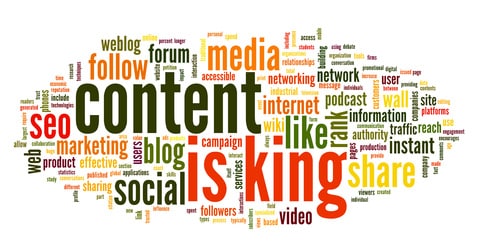 As the Internet becomes an increasingly popular tool to find information, writing SEO articles is vital to directing traffic to websites. SEO – search engine optimization – has many facets, but for the sake of this article, we can discuss the most important one of all. Content. Therefore, if Content is king then SEO is Emperor.
Keywords, combined with the right article content, are used in order to help companies claim a stronger presence on Google, Yahoo and other main search engines. When a potential client types certain keywords in the search engine, this brings up millions of results and everyone wants to appear first. There are millions of competing websites; however, the correct content with specific, well-researched keywords will make yours stand out.
While content keeps visitors returning, writing SEO articles and using keywords are required to obtain those visitors. The keywords are geared to the search phrases and overall content. What is the website or the article about? That is the million-dollar question. Ultimately, your client wants the best placement in all search engines.
SEO service providers offer clients articles that increase their chances of top ranking during searches. Copy writing is far more than just the writing and editing of articles; it is the development of the articles in such a way that they're found high in results when a phrase is put into a search engine.
Keywords are used throughout an article to match possible search phrases that would be used in search engines. Websites that earn from advertising revenue, such as Google Ad sense, or that sell products directly from a website will be in constant need of SEO articles. Then again, there's more to writing SEO articles than merely saturating an article with them.
When articles are submitted to a directory, they must meet density requirements. Not only does the content need to intrigue, the keywords must be subtly placed to draw the reader to the landing page. This is done with deliberate, well-crafted phrases, which guide readers to the site itself.
When using SEO service providers for copywriting of SEO articles on a website, the keywords must be as clear as the subject of the article. Therefore, as an SEO Specialist I believe content is truly the emperor when it comes to search engine rankings.