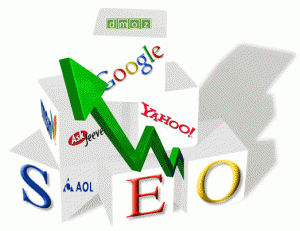 In the past, it was possible for companies to outsource for cheap SEO copywriting, but Latent Semantic Indexing (LSI) may be changing the face of how SEO is accomplished, as well as the cost to write SEO copy.
What is LSI?
Developed at Telcordia Technologies, Inc, Latent Semantic Indexing is a way to classify documents – to put it simply. Using statistical algorithms, LSI goes through a group of documents word for word and figures out the similarity between each word and document. This means that search engines using LSI technology can now retrieve relevant documents – even those documents without the key phrase the searcher used. The use of LSI technology has proven to raise search performance by up to 30%.
What does this mean for SEO copywriting?
While Latent Semantic Indexing isn't replacing SEO, it will mean a major reworking for some of the SEO companies. Link building, page design and keyword encrypted code will still get your rank, but not as high as it used to. With LSI, content makes all the difference between third place and thirtieth on the Google Page Ranking system.
There has been a long-standing argument between various SEO copywriting providers about how important relevant content was to Page Rank. While generally agreed that good, relevant content was important on the websites themselves, there was dissension in the ranks for the pages that linked to the website. All of the SEO copywriting providers, service providers and SEO consultants that have pushed having relevant content are now sitting back in their chairs, struggling not to look smug.
What does this mean for you?
What the creation of Latent Semantic Indexing – and its use by search engines – also means is that your SEO compliant web pages that are now ranking in the top five may end up back in the middle. The effects on your ranking all depend upon what type of SEO was used to boost it. If your providers gave you strong, well-written content, relative to your website, you're in luck; your ranking may be lower, but a little change can fix it. However, because LSI also has the ability to tell the quality of content, your page rank can take a big dive. Either way, this is a boost for SEO copywriting providers.
With content being even more important than before, there's a possibility that copywriting for pennies on the dollar will go the way of the dinosaur. While writers may be a dime a dozen, good writers are hard to find – writers that understand SEO concepts are even harder.
The nice thing about all this for you is that if your website is full of good, well-written content, you have a good chance of attracting visitors to the site. For excellent SEO copywriting providers, Latent Semantic Indexing has made their position even more stable and put their work in higher demand.
I did want to share with you another idea. I have been perusing several blogs regarding SEO and I have to tell you it's not easy finding original content when it comes to SEO theory. With that said I just recently read a blog by Michael Martinez that is well worth bookmarking in your sites if you are serious about SEO copywriting. I do want to quote him " You want a link? Give me unique content that no other site is allowed to have. I'll give you a link in a heartbeat. If there is a magic bullet in link building, unique, original content is the magic bullet for link building."  Well Michael anytime you re ready to give us a "shorter" version of your theories we welcome them here on Level 343. 🙂