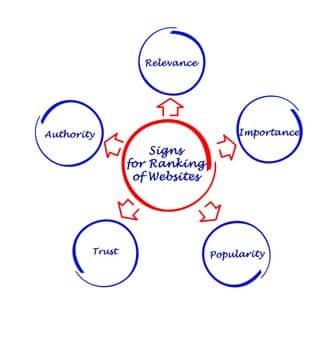 We here at Level 343 can go on, and on, and on about the importance of content. We usually do this because so many people today seem to think that relevant quality information will just cost them far too much and isn't worth the time or money. Of course, that approach is doomed to failure in the hypercompetitive market of the Internet. However, those who have good content often don't seem to get that you really do need both.
The greatest content in the world won't help you one bit if you don't do decent search engine optimization. It's the equivalent to writing the greatest novel in human history and publishing it on toilet paper. No one's going to find it, and no one is going to want to read it. If your website can't make both search engine spiders and people happy, you'll fail.
So, how do you get good SEO content? By following a few simple rules in the creation and promotion of your website. First off, do a decent keyword analysis. You may know that a ton of people are out there looking for books, but what search terms do they use when doing it? "Find book", "find books", and "find good books" may not seem all that different, but to search engine spiders they're all individual terms. You want to get the people for all three if you're selling books.
Second, write your website in HTML! Yes, you really do want simple, unornamented HTML. All of the Flash, animation, Macromedia and the rest may look really spiffy to you, but they're a pain to search engine spiders and they're often a pain to your visitors. If you must use the pretty graphics and new Internet friendly programming languages, put up an optional HTML site along side them and at least give your visitors a choice. Spiders generally have no clue what your site's about unless it's in HTML, and if spiders can't categorize you, search engines won't show you. In addition, you will not make any friends among visitors who do not have the latest connection speeds.
Third, write decent metatags. A bunch of professional SEO specialists today will tell you that metatags are worthless these days. If your aim is to "trick" the search engines into showing your website faster or higher when you don't provide quality content, that's true. Metatags won't do that anymore. However, three to five well chosen keywords plus a good title and description can make all the difference. Your keywords give the spiders a "heads-up" as to what they're looking at, and your title and description are the first things any real visitor is going to see about your website. Whatever is in the title and description metatags will be the "clip" about your site that shows up on search engine results pages. You want to make a good first impression with them.
Last, generate an XML sitemap, and have it uploaded to your server. Again, this sitemap tells the search engine spiders what they're looking at in a language they can understand. The less deep comparative work they have to do, the faster your site will get listed. Keep this sitemap up to date and accurate, and resubmit it every time you update. Doing this shows the search engines that there's someone home, and that your site probably has fresh and relevant information.
SEO doesn't have to eat your life, and it shouldn't. People who are trying to trick the search engines have to update their stuff constantly in order to keep the trick working. However, good quality SEO really just means getting the techie bits right so your site gets seen. Once it's done, it won't have to be redone for years if ever. How do you want to spend your time? I spend mine on Twitter.