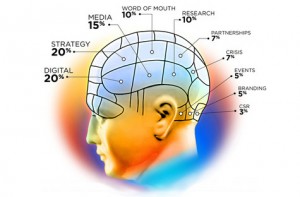 When writing SEO copy for yourself or a client understanding their market is very important. It takes certain keywords from the client and certain creativity from the copywriter to blend the two. SEO is becoming a very specialized field. Like the dot.com era soon we will be saturated with SEO experts and basically no one will know who is good and who isn't.
I started in the dot.com era and I lived in the thick of it all. I was in San Francisco and let me tell you those were the days. We had a lot of young Internet cowboys that didn't know what they were doing but they had the capital and the ideas to hire people like me to do it for them.
The importance of continuity in all your copy is like air water and bread in your life. If you are a good writer than you are a stickler for good continuity. You never allow yourself to write a sentence that is not manifestly connected to the ones immediately preceding and following it. You want your prose to flow you want words to sprinkle on your lips like morning dew. Okay maybe I am getting too creative with my visualization but the point is simple. This is the only way to achieve great content.
How these connections are made is the key. The better the writer the less need she has for mechanical means of connecting ideas, sometimes too many which tend to clutter an argument. Instead you rely chiefly on a coherent understanding of what you want to say, a simple style, the occasional repetition of key words, and the careful use of pronouns such as this and that. Basically you can envision a master furniture craftsman who uses interlocking tongues and grooves to do the work of nails and screws.
Sometimes, though, a situation will require more explicit connective- such as when the direction of the argument is turning or when an idea is to be paralleled or contrasted with an earlier idea. This is when we can use a conjunctive adverb or brief transitional phase to signal the kind of thought that is coming next. The following lists are ones that as a copywriter will come easily but if you are not a copywriter then they are handy to keep around.
Above all
Accordingly
Admittedly
Again
Also
Besides
But
Certainly
Consequently (and so)
Finally
First
For example
For instance
Furthermore
Hence
However
In addition (besides, also)
In conclusion
Indeed (in fact
In particular
Instead
In summary
Likewise (and)
Moreover
More specifically
Nevertheless (but)
Nonetheless
On the other hand
Rather (however, instead)
Second
Similarly
So
Still
Then
Therefore
Through
Thus (therefore, so)
To sum up
Yet
It's a rather large list but I have many more but this is a good starting point. But the sheer number of transitional words indicates among other things how important continuity an argument really is. Continuity doesn't magically happen; it is created.
Great SEO copy doesn't just happen it has to be created. The surest way your reader is going to stick by you is to know that your ideas connect. I suggest you keep this list close by next time you are writing copy for your website or your press release or any content you may be thinking of uploading to your site. Writing articulate copy is what will keep your reader interested making sure it's comprehensive and has flow will make them come back.