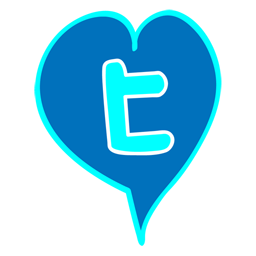 If you Tweet, send links in email newsletters, or just want to share a great URL you found without writing 120 characters, then you've probably used an URL shortening service.  Since 2002, Internet users have had the ability to shrink uber long URLs courtesy of the granddaddy of URL shorteners, TinyUrl. We've come a long way since then, and TinyUrl's looking a little grey compared to some of the newer, more feature-packed URL shortners.
Krumlr: The baby of the bunch, Krumlr gives users the ability to bookmark links and Tweet them simultaneously. If you want an idea of who (and who wouldn't), from where and when your shortened URLs are clicked, Krumlr will give you that information as well. You can follow your Tweeted links, peruse warm crumbs and check out the hottest Tweets from your Krumlr profile page.
TraceUrl: Has a simple interface allowing users to "trace" clicks on their URL. If you upload documents to the Web, by uploading your documents to TraceUrl, you can also track your readers. TraceUrl tracks all your shortened links and statistics in the MyURLs tab on the website, giving the user trending information on the quality of their links.
Twtr: If you want a super small URL to save characters on Twitter, want to track clicks and retweets, and don't want to have to register with an URL shortening service, Twtr.us is the shortener for you. The service is very streamlined.  Check your usage statistics by simply pasting your shortened URL in the browser and adding a question mark to the end.
Hootsuite: Is one of my favorites, I have been using it for sometime now & with their most recent updates…I will admit I am smitten. Granted it does more than shorten a url from scheduling links, to updating your twitter feed all within one page. I like the fact I can see my mentions, updates, and normal feed at a glance.
There are a lot of URL shortening tools out there, so there's no need to settle for a service that doesn't give you what you're looking for, be it statistics, super short URLs or  an easy interface with popular social media sites like Twitter, Facebook and Digg. Getting the most information on your link usage can up your social marketing ROI by giving you a better idea of where to invest your time or what type of links are of interest to your followers.