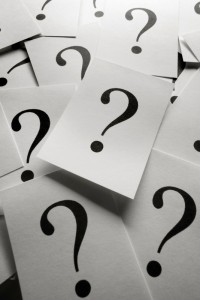 (Editors note this post has been updated & changed)
As a copywriter for many years, I had no idea how to optimize an article for the web…But I knew enough to know that anything you write has to convert your readers. Sure different styles, whether using an emotional approach or informational approach, will depend on the goal and the target audience, but more than that goes into online writing. Suffice it to say that, for the sake of this article, I'll just cover the most fundamental points… So let me just dive in.
Gather all the hard data from the client (strategy, goal, outline, outcome), and then think of the reason you are writing this article… You are offering a problem/solution no matter what situation or industry; you hear the arguments (or you have them in your head), the pro & cons then analyze (get/find the root ) in order to proceed on hard data..
The most fundamental basics of writing is this: each article should contain certain sections and components. Sure, some areas will carry more relevant information than others, but it should still give the reader the desire to want to know more.
One of my favorite conversion copywriters is Tim Ash. He says, "The preferred structure for most Web writing is the inverted pyramid. It uses the principle of primacy (ordering) to control saliency (importance)." Therefore, each section you write should have relevant information with an easy flow. Now, if you want the article to give you more traffic, you have to pay attention to your keywords. If your article is written well and with specific targeting, you will get the traffic.
An article should have the following components:
Once you have fulfilled the above requirements here are some things to keep in mind.
Check your submission: Your expertise and credibility in the article you are submitting will not hold any water if you don't sound like you know what the heck you're discussing. Check your spelling, grammar and punctuation, as well as how the reading flows; this helps with credibility. I always read copy aloud; it doesn't matter if it's a press release, blog or article. Read the article and make sure it reads well. Believe it or not, I catch a lot of mistakes when I read out loud.
Who is your Audience? What language will your audience understand? If they are in the medical field, use language they're familiar with. Terminology and language that they know will give you more credibility than using laymen's terms. Keep your use of terminology within, and up to, the understanding of your audience.
Never give away the whole pie: Give them enough information in order to entice them to clicking onto your resource box. That is where you can actually quantify your readers. If they want to know more then use the (–more–) tags available in most web blogs. This is very common in WordPress.
Have clear concise thoughts: This is the age of INSTANT GRATIFICATION, which means that, if you have a 1,000 word article, you have to keep it flowing. Give your readers important bulleted points, appropriate headings and sub-headings. They need to know that you understand what information they're looking for, and that you have the answers. Get to the point and let them decide if your content is relevant enough for to stick around and read.
For professional help with your website or article content, please follow this link.