Posted by:

Jahnelle Pittman-Seaman
Post Date:
June 24, 2010
---
Jahnelle Pittman-Seaman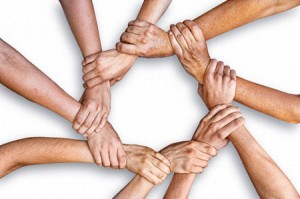 SEOs talk a lot about "high quality" links. "High quality links are a great way to gain traffic and site authority". Do they ever explain what defines "high quality"? Are you frustrated by trying to figure what this elusive breed of link is? In this article, we're taking away the frustration by sharing eight characteristics for true, all-around, high quality links. Here they are, in no particular order:
1. Follow/NoFollow: Preferably, you want links with the "follow" attribute. If you're only worried about higher traffic, the follow/no follow attribute isn't an issue, but for higher keyword ranking and PR, "follow" sites are of higher quality.
2. Few competing links: The fewer the links on the page going to other sites, the better. Even though your mother taught you to share, in the case of link building, being stingy is the best way to be.
3. High PageRank: The higher the PR of the page itself (not the site), the better. Pages with high PR indicate to the search engines that your site bears attention. As well, if a higher PR is your goal, it will take a greater amount of low PR sites linking to raise your rank than it will high PR sites. Don't snub your nose at low PR sites, though; low PR sites have the potential to become high quality links and, in some instances, can bring a lot of traffic.
4. Relevant to your site: Although the site linking to yours is important, pay close attention to the actual page. Is the linking page relevant to your linked site page? For instance, if your page is about hearing aids and a hearing aid website links to yours, that's great. However, if the page with your link actually has "hearing aids" in the text, title and meta tags, it gives the link more relevance.
5. Contain your keyword: One of the most common mistakes in link building is to use www.mysite.com as the anchor text (i.e. the actual words you click on). Most businesses will already rank well for their name and website address. If keyword ranking is one of your goals, it's especially important that you pay careful attention to the text used to link to your page. The word(s) should be the keyword(s) you targeted on your page.
6. Links to specific pages: Contrary to popular opinion, most visitors don't come to your website through the home page. As well, you don't want only your home page ranking in the search engine results. If you've used your keywords correctly, each page will have a different set; optimally, you want each page to rank well for their keyword set. Preferably, you want high quality links that point to specific, relevant pages on your site, not just your home page.
7. High traffic: The more traffic the linking site gets, the better chance you have of gaining more traffic. Of course, high traffic sites generally expect something in return, such as excellent content that can genuinely help their visitors who follow the link to your site.
8. One way: Reciprocal links, where you have a link to the site and that site links to you, is like swapping gum. Unless the site has a higher PR than yours, or higher ranking with your keyword, they don't give much benefit unless your purpose is specifically just traffic; in this case, they may give tons of benefit. Otherwise, you're basically swapping authority. One way links, where the site only links to yours, gives the best benefit in terms of ranking and authority.
The above characteristics generally leave out directory and article submissions, practices that are slowly falling out of the "mainstream" anyway, due to overuse and abuse. Don't leave them out of your link building campaign, but do be extremely meticulous about the submission sites you choose, as well as the specific page (for directories) your link is on.
As you begin (or continue) your link building campaign, keep these characteristics in mind. Research potential sites using the characteristics as a guideline. With high quality links, you can create a truly fantastic campaign with excellent return on the time invested.