If you're kick-butt professional with tons of referrals and your website is just a business card, you may be thinking a positive online reputation is something you don't have to worry about it. In fact, Darren Slatten, world's greatest SEO, master of reputation mis-management (titles he gave himself) and wanna-be comedian (title we gave him), wrote a very pointed article about reputation management in 2009.
Darren finishes the article with the point, "Reputation management is like link-building. If people value your shit, you don't need to worry about it."
That's a nice quote. Reputation management is like link building… but there's a problem. We can't all be Darren Slatten. – And, since we can't all be Darren, the rest of us might want to make sure our online reputation doesn't tank.
Being proactive is one of the best ways for an online professional to keep strong muscles on a powerhouse reputation. Build your online reputation and keep it strong with the following tips:
Tip #1: Add YouTube RSS feeds to your feed reader.
Why? The Comcast video search goes a long way to giving the answer.
Video is big and anybody can make one.
Video can easily go viral.
One bad video can bring about "bad video offshoots", causing negative publicity and reputation to spread.
Bonus Video Management Tips:
Set your feeds up with relevant tags, such as brand names, company name, head officers, etc.
Have an action plan for how you would address negative video feedback – before it happens.
Make sure you post the video "in response to" the negative video. This ensures that people seeing the first will also see a link to yours, giving it more visibility.
Don't forget to fill in all the available boxes for details – meta info, description, tightly focused keywords, etc. This also gives your video response more visibility in the video SERPs.
Tip #2: Subscribe to Google Alerts.
Why? Google Alerts can show you what's being indexed in the SERPs for:
Your name
Your company name
Your brand name
Specific products
Your website and/or URL
Other specified, important key terms
Bonus Alerts Tips:
Set your Google Alerts with carefully thought out terms.
Be specific with your terms: if you search for, say, "real estate", you'll get a slew of alerts you don't want.
Again, have an action plan for addressing negative feedback.
Tip #3: Monitor realtime social media using hashtags and regular terms.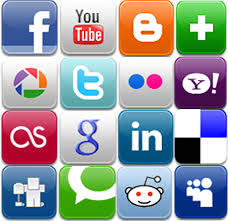 Why? Twitter is a daily conversation. People share dreams and disappointments, including reviews like "
[Company] products suck!" or "Still trying to reach [Company] customer service rep. after three hours." Not only does Twitter give you a chance to monitor, but it also gives you a chance to provide instant customer service.
Bonus Realtime Tips:
Use realtime search to find key terms your products /services /brand /company might come up in.
Set email alerts for these terms.
For company and branded terms, set the "how often" to "as-it-happens".
Be prepared to respond instantly to "as-it-happens" realtime alerts.
Have an action plan for responding to other alerts.
Tip #4: Have a loose content strategy prepared for damage control.
Why? It's harder – and less effective – to create an ORM campaign in the middle of the crisis. Content is the heaviest hitter when it comes to ORM.
Bonus Content Tips:
Create a loose outline; "if this happens, we'll do this."
Consider creating mini sites where content can be placed as soon as it's written.
Once a site is created, occasionally feed content into it to keep it "active".
Use each site as an "insta-posting" site, should damage control be needed.
Tip #5: Spend time creating strong, loyalty-based relationships.
Why? The obvious answer is, because it's good for business. The less obvious answer is because loyal customers make a more convincing argument against negative brand reputation than company mouths.
Bonus Relationship Building Tips:
Make sure your services/products meet the promises you make about them.
Offer quality customer service and more than one way (email, phone, Twitter, Facebook, etc) for your customers to contact you.
Don't be afraid to address potential situations online. If you see a negative remark about your company on Twitter, address it immediately – live and in front of everybody. "I'm sorry to hear you had a bad experience. Please tell me how I can help."
Always take the higher road. Never respond with a negative comment, no matter how much you might want to.
Make sure your social relationships know you're human. Don't try so hard to be professional that people wonder if you're a bot.
Conclusion
While reputation management is like link building, think about how hard it is to get organic links. Anyone who has ever started a blog, posted great content and waited for links to come in knows what I mean. Links – and reputation – only come to you after you build your online business. Until then – and even after then – it takes hard work to get enough reputation muscles to flex.
In the mean time, if you're not Darren pay attention to the above tips. Why? Because a strong online reputation does matter.
What problems have you run into with your ORM? Share them with our readers in the comments!