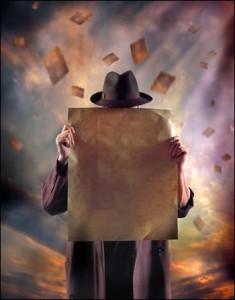 Competitive Intelligence, or CI, is something you can't do without if you're going to have an online business. As well, it's something you or your SEO specialist had better be doing; you have to know your competition before you ever have a chance of beating them. Recommended reading: Competitive Intelligence Advantage: How to Minimize Risk, Avoid Surprises, and Grow Your Business in a Changing World
If you've ever dreamed of being a spy like James Bond, Jack Ryan or Tom Bishop, the intriguing world of competitive intelligence is your chance. Okay, so it doesn't include cool cars and you don't get to use lines like "shaken, not stirred", but you do get to be a spy-ish.
Step 1: Who's My Online Competition?
The first thing competitive intelligence does is define who your actual competition is. Against whom are you competing? Good question. As we've said before, your online competition may not be who you think they are. Your online competitors are those showing in the SERPs for your key terms. Plain and simple.
The frustrating part is that your competition can include places you wouldn't even think of:
Government websites
Wikipedia
Informational websites
These are the three most common competitors for a given search term. Most of the time, they aren't even selling a product or service; they've simply been chosen by us informavores as the best places for information about XYZ. Bummer. Your biggest competition may be the online equivalent of a teacher or library.
Finding Your Competition
We're assuming you have a key term you want to rank for (if not, you need to find your key terms and then come back). So, use your chosen search engine and put in your key term. The top 10 – 20 results are your competition for that key term.
Drop those sites into a spreadsheet.
Step 2: Measuring the Threat Level
Threat level – How strong is the competition? What kind of work are you looking at to beat them out of the SERPs? Well, to find out, we measure the competing sites.
Competitive Analysis
You can use Majestic SEO, Open Site Explorer, Yahoo Site Explorer or any number of other tools. Run them on the competition. Export the information to an Excel file for easy categorizing, sorting and comparisons:
How many links (who has the most?)
Quality of pages with the link
PageRank of pages with the link
PageRank of ranking competitor page
Anchor text
Type of links (widgets, badges, mentions, press releases, guest blogs, etc)
Social reach (SEO Site Tools (Google Chrome extension) can give you good feedback on a page's social reach)
Page speed tests (nice list of page speed tools)
Competitive Monitoring
Once you gain some insight into your competition, you don't want to lose it, right? Monitoring your competition is part of gathering competitive intelligence. Plenty of page monitoring tools are available (short but nice list of page monitoring tools).
Page monitoring tools can help you stay updated on any changes your competitor may make to their site. For example: does your competitor have a particularly heavy duty landing page that's kicking yours out of the water? Set your chosen tool to monitor changes and send you an alert.
What you get is immediate notification when your competitor changes something, giving you a chance to respond quickly with your own changes (if necessary). Think legal insider trading.
Social Monitoring
Turn on your high-tech cloaking device (browser) and visit their social accounts:
What are they talking about?
What hashtags (#key term) are they using?
What pages on Facebook have they fanned?
What types of links are they sharing, and from what sites?
Do they seem to be actively engaging their community?
Have they posted a new sale?
Step 3: Finding Your Strengths and Weaknesses
Yes, it's not all about the competition. If you don't know already, you need to find out how your site stacks up to the competition. Essentially, you're running a competitive analysis on your own site:
Check number of incoming links
Check PageRank
Check incoming anchor text
Check your social reach
Your site's speed
Step 4: Putting the Information to Work
All of this information gathering will help you strengthen your SEO campaign. For example, if your competitor has 1 Million + links and you only have 19, you know link building needs to be part of your campaign.
You now have information about your competitors' high quality links and anchor text. Instead of going for low quality links (such as most directory submission), you can target the high quality first. Here's a hint: you'll have to have tons more low level links to make up for a few high quality ones.
If your competitor is heavy into social and a lot of their pages have been dugg, tweeted and bookmarked, you'll need to look at how your social campaigns compare.
If you're way behind on page speed, well, it's time to have a serious talk with your webmaster about how page speed matters in ranking.
Don't automatically copy your competitors' strategies. Take a good long look at each one and decide what would be best for your company; not every strategy will work for you.
Conclusion
Competitive Intelligence isn't anything as glamorous as real spy work. It's a dirty job, but somebody has to do it. We don't recommend ignoring this step in creating an online marketing campaign; this isn't one of those "optional" things. Without knowing who your competition is, what they're doing and how they're doing it (all things a good SEO specialist should be able to tell you), every campaign is just going to be guesswork.
It's your turn. Have you done any competitive intelligence for your key terms? If so, were you surprised by who turned out to be your competition? If not, please tell us why you chose to bypass this step. Share your thoughts and experiences in the comments!