Posted by:

Level343 Team
Post Date:
November 24, 2011
---
Level343 Team
At Level343, we have some people who grew up without the Internet. We have some who were kids when the Web was first introduced. We even have some who have never been without. No matter the time it came into our lives, however, the Internet has always seemed like a wonderland of information. We're a small, diverse group, but we all have a yearning to expand our knowledge, meet new people, and grow in our personal views.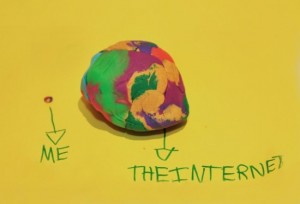 What about you? Do you get online and read the news to find out what's happening in the world? Do you search for information to gain more of an understanding about subjects? Do you like to meet new people and explore other mind sets? We use the Internet on a daily basis to expand our horizons and grow as a business and as individuals. Do you?
If so, please read on – because the amount of information you view is a lot smaller – and less broad – than you think… and it may get smaller.
The Circle of "I" – What You Are is What You Read
In May of this year, Eli Pariser spoke at TED (Technology Entertainment and Design) and brought a very salient point to the attention of thousands. Thousands, when millions use the Internet. The point?
We, by the very links we click on and queries we search for, cause a self-imposed censorship on our personalized results.
-And personalized doesn't mean just logged in results. It means results. Period. Eli mentions that Google uses 57 signals to personalize your results. Most, if not all, do not rely on you being logged in to the search engine. A recent Stone Temple interview of Jack Menzel, Product Management Director for Google Search, further reinforces how much our results have changed. There is no standard search result anymore.
The interviewer, Eric Enge, ask, "Do you need to be logged in to get personalized results?"
To which Menzel replies, "Being logged in is the best way to get personalized results. We do a certain amount of personalization for people who are not logged in."