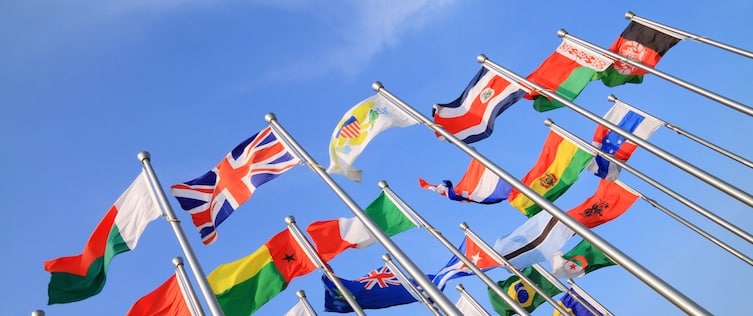 Is your business capable of stretching across oceans? Do you dabble in sending packages "across the pond"? How about shipping goods to the exotic East? If your business is international, don't you think your SEO should be, too?
SEO with an international focus is advantageous for anyone whose business isn't limited to customer service in their own country. It allows people from outside of your native land to find you through their search engines (such as Baidu in China), as well as your own.
However, there are important factors to look at when targeting a global audience. An international SEO audit looks at the five factors below, among others:
1. Translator Tool or Human?
A translation tool is simply not good enough. This is because a translation tool will never be able to provide words relevant to the context. To ensure your international content and SEO is successful, it is best to use native translators so you deliver the right meaning and purpose of your business ideology.

2. Keyword Research
When thinking about keywords, it's important to keep in mind the search engine that is most widely used in the specific region. In case of most western countries, the popular search engine is Google, but in Asian countries, Russia and various eastern European coasts, other search engines are utilized. You can easily find out about search engines online. This way, you will be able to adapt your SEO needs according to the demands of most used search engines.
3. Duplication Concerns
The most common concern that people have is whether the written content could be labeled as duplicated content. Rest assured, if the same content is written in different languages, it will not be thought of as duplicate material. Trouble arises when you use the same content, in the same language – say English for example -, and upload it on different websites for different countries. The only difference in this case is that the geographical targeting and website domain has been changed, but the content is the same. You can use rel="alternate" hreflang="x" to ensure that there is no worry for duplication of any kind.
4. Keeping the Language Pure
Have you ever gone to a site that used a foreign language in spots? For instance, the content might be a different language, but the navigation is still in English. If you're going to cater to another language, keep it pure. There are ways – and not too difficult ways – to set up a page so the language is used throughout.

5. Knowing the Local Hangouts
SEO content can also be specified for local areas by adding relevant information, that is, information about the certain country or city, like names, addresses, phone numbers, currency etc. in the title, photos, heading and descriptions etc. You can also use Google Webmaster Tools for geolocalizing, developing ccTLD, connection to blogs, articles, local media, local link building, use of citations from websites that are local to the area and much more.
Although the factors above are just the tip of the iceberg, hopefully they'll give you a stepping off point to think of more ways to better localize, or globalize, your website. Keep these factors in mind and if you are still not sure what need to be done, consult the professionals for your international SEO.