Posted by:

Level343 Team
Post Date:
June 15, 2015
---
Level343 Team
Even if you run a global company, implementing a local search strategy is an excellent way to drive new traffic to your website. Not only can it send that traffic to your physical store (if you have one), but it also thins the playing field in the search results.
Don't ignore your company's local presence. Take a few steps to optimize for local search using the areas below:
Claim Your Company Profiles
By claiming your online company profile, you retain some control over your local rankings. In particular, it's important to secure a page with Google My Business, the service once known as Google Places. If your business changes, update the information listed; it only hurts when your profile is out of date. –And, once claimed, it's almost important to use the account or Google may unverify it in an attempt to keep the SERPs clean and updated.
Quality Link Building
Links on the Internet tie together pages and websites. This "web" forms an important relationship for search engines, which use links to discover new pages and determine their popularity. Try starting up a company blog, turning it into a valuable resource for customers in your industry to read. Blogs work great since they regularly update with fresh content, can generate links to other blogs, and can participate in a Web conversation.
Capitalize on Social Media
Social media is solidly an important part of a brand, and it only makes sense to turn to new authority as old strategies become less reliable. A smart brand will put some dedication into building online authority in social media. LinkedIn, Facebook and Twitter all offer opportunities to connect with local professional groups and peers – an invaluable connection if you have a service-based company.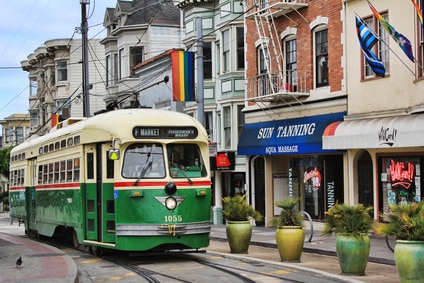 Create Local Content
Comparing your business to others in the area and industry can be too overwhelming, especially in more saturated businesses. You might notice that most don't have content specific to local areas in order to optimize a search. Creating content that uses local keywords, such as your location followed by the service you offer, is one of the best possible strategies to implement for your company website.
Strategize Keywords
Keywords don't have a uniform importance; if you do your homework, you'll quickly realize each keyword cluster comes with a risk rating that can help you prioritize your strategy. It's not always smart to tackle the most popular phrase when the competition is too overwhelming and established. The best keywords are sometimes long tail keywords, and are modestly popular but don't have too many companies competing for top rank using them.
Use Citations
Citations are key for local SEO; this refers to whenever your company is mentioned on the Internet, link not necessarily included. It can include the company name, the name with phone number, the name and address, the name with a link, and so on. If you can get others to talk about your company, this strategy naturally brings relevant traffic to your website.
This can also be tied into company profiles, mentioned above. By searching for your business name, you can sometimes find other company profiles that were automatically created, but that you can claim and update with correct information. Creating a Google Alert (always recommended) and periodically doing a manual search can give you plenty of surprise Easter eggs for your company.
Get Local Recommendations
There are only two main keys to help generate positive reviews for your company: You just have to ask and make it easy for people to leave a review. Timing is also important: Asking right at the time of purchase won't generate an honest review. Instead, one example approach might be to get the customer's email during the sale to later email that customer to ask if the service or product worked out for them; if so, then request a review. By implementing this strategy, you not only ensure that you ask only happy customers for reviews, but you can make it easy by providing a link right to where you want the review to appear online.
Local Search: Not For Everybody
Local search isn't for everybody. I mean, if you have a global company and not enough online real estate to localize, you might not want to tie yourself down to a single area… maybe. –But at the end of the day, creating a local online presence can only help increase your overall presence in the cities you target. Don't miss out on another opportunity to gain relevant traffic. Get started on your local search strategy!