To be successful in SEO, it's important that you stick to a daily routine that has produced results in the past. If you are just starting out, then you should follow the behaviours and attributes of seasoned SEOs before you.
Over the years, I have had the privilege of working with many clients and experts in my industry; and I have picked up professional habits that have helped me succeed as an SEO.
Today, we'll be looking at five daily habits that will help you conquer all obstacles while making you very successful in the industry. What are these habits? Let's take a look:
1. Staying on Top of News and Trends
Successful SEOs pay close attention to SEO news daily as well as search trends, so they can get a jump on their competition. For example, it's no secret that online marketing is changing at a rate never seen before, so it is important for you stay up-to-date.
The more you understand the changes in the SEO landscape, the faster you can apply them to your optimization strategies. This will not only make your clients happy, but will make you stand out compared to your competition.
I highly recommended visiting the following sites every day to understand what's going on in the industry:
2. Be Data and Analytics Driven
Many SEOs do not respect analytics and statistics as much as they should. They can let emotions get in the way.
This habit can destroy an entire SEO campaign.
It is important to look at your website analytics, understand the data, and make data driven decisions. Any successful SEO will tell you that your analytics will show you what works and what doesn't.
Make sure you have a tool in place to track your visitors, landing pages, keyword rankings, and other important metrics. At the same time, you should monitor your competitors and their performance to find out what they are doing right.
Once you understand what makes them successful, you can implement the same strategies and tactics to achieve the same or better results.
All SEO should be using Google Analytics to analyze website performance. Another great tool to use is ahrefs.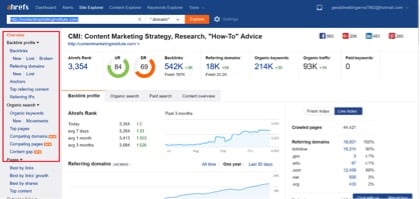 3. Building Relationships is Key
Top SEO's have a network of friends who are at the top of the food chain.
Do you ever wonder why successful people have friends who are just as successful or even more successful than them? It's because the knowledge they provide to one another is priceless, and they continuously help one another get ahead.
Successful SEOs rely on a network of peers to help them dominate the business. When you know the right people, you have opportunities that others don't. For example, you could get:
Published on authority blogs that help your bottom-line;
Access to knowledge that others don't have;
Access to special tools and resources; and
The ability to market your content on social networks with millions of followers.
The most successful SEOs will conduct daily outreach to build relationships and nurture old ones.
If this strategy is new to you, then start by conducting a search in Google for something like: "top [your industry or vertical] blogs".
You can reach out to each blogger, asking if they accept guest posts. I've noticed that getting published on a blogger's website is a great way to open up the lines of communication.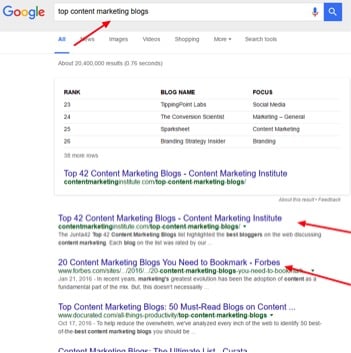 4. Follow a Strict Schedule
The importance of having a daily routine cannot be underestimated especially when you are running a business.
Having a daily routine will help you stay structured, motivated, and productive. For example, throughout the years, I've noticed I complete more work at certain times, and I feel more motivated in the mornings.
As a result, I focus on working on all of my tasks during the day because in the evening I'm 50% less focused and productive.
Re-evaluate your productivity and find out what works best for you. Then, create a daily schedule that allows you to be the most productive as possible.
When are you most motivated, productive, focused, driven, and structured?
5. Exercise
Because SEOs are continually thinking about their next move, and how they can stay ahead of the competition, it's important that SEOs incorporate exercise into their daily routines. Not doing so can take its toll on their overall health.
Exercise improves energy levels, which in turn increases productivity. Endorphins are your body's natural painkillers, and exercise increases them in your blood; elevating mood and enjoyment in your work.
Find a way to incorporate a steady exercise regimen into your daily routine, and I guarantee you'll be more productive and more successful as an SEO.
Wrapping up…
SEO is changing and it is important that you stay ahead of your competition.
Successful SEOs do so by sticking to daily habits that increase their skills, network, focus, and productivity.
Make these five points a daily habit, and you'll be on your way to becoming a more successful SEO.
Author Bio: Myles Vives, is founder & CEO of eREACH, a San Diego-based content marketing firm. He's on a mission to demystify and simplify Internet marketing for entrepreneurs. When he's not working, you can find him traveling and exploring new surf spots. Follow him on Twitter @mylesvives.