Do you want to kill your brand? It's really surprisingly easy, once you know how to do it. Here are five tried-and-true ways to destroy the brand you've worked so hard to build.
Over-Apologizing
If you make a mistake, you need to own it. Everyone makes mistakes, and most people will be forgiving of reasonable mistakes. But it's possible to go overboard and offer too much remorse. The more you revisit an issue, the more desperate (and guilty) you look. Also, coming back to your mistake over and over simply draws attention to a negative situation. If you blow it, simply say so, state you're sorry, make it right and move on.
Being Inconsistent
People need to know what to expect from you. Inconsistency will kill your brand.
Consider the case of a retail store. If you visit one location and find it offers affordable fruits and vegetables from a local co-op farm, you might feel that you've found an excellent source for your produce. Yet, what happens when you visit another branch on the other side of town and find moldy, spoiled fruit shipped in from overseas? Your perception of that brand will be tarnished.
You may not be running a brick-and-mortar business, but you're still maintaining a brand. You have to be consistent across all marketing campaigns. Know what your message is, and present it consistently every time.
Over Promoting
Promoting your blog is a good thing. Over-promoting will make it appear spammy. If you're pleading for people to read your content, then you're working too hard. Over-promoting is going to drive people away from your content, rather than towards it. Instead, provide consistent, quality content, promote it a reasonable amount, and you'll get the traffic you want.
Failing to Communicate
Today's consumer is Internet-driven. He knows he can find you and communicate with you online, and he expects a reasonable measure of communication back. If you fail to provide that, you'll lose that customer.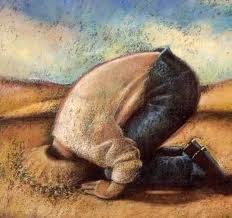 Imagine this scenario: a disgruntled customer comes to your Facebook page and sounds off about his poor experience. Your followers all see that post, and while some will write it off as a disgruntled customer (you can't please everyone all the time, after all), some will take it more seriously, and may even walk away from your brand.
Open communication can defuse this, though. By communicating with the customer, posting your resolution to his problem in a public place where all can see it, you might be able to solve his problem and keep your customers, even the disgruntled one, satisfied.
But what happens if you ignore his post? While it might seem like the right idea, because it doesn't "fuel the fire", your other followers will notice your silence. If they see you ignoring an unhappy customer, they're going to wonder when you'll do the same thing to them.
Customer satisfaction issues, when ignored, only grow in one direction – they get worse. Address the problem openly and fairly, own up to mistakes, and go a little beyond in making things right. Your other followers aren't stupid… they'll see what you've done, and if the disgruntled customer continues to complain, they'll ignore him. I've even seen many instances in which other followers told a whiner to shut up… he'd been treated more than fairly. You can't buy better loyalty than that.
In short, it's better if you're the one telling the world what you're all about, not someone who's unhappy with you.
Not Being "You"
Your competitor may have a fantastic branding idea and it may be working really well for him. But that doesn't mean it's going to work for you. Mimicking someone else's brand is going to make you look shoddy, and nobody likes a copycat.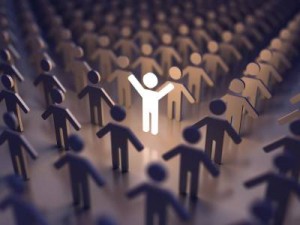 Find a way to make your brand unique so that it will stand out on its own. Create an authentic brand that is entirely yours, rather than a cheap copy of someone else's. Every business should have its own USP (unique selling proposition) that places it above others. Find yours and build upon it.
Want to know what could harm your marketing goals more than anything else? Take a look in the mirror. Making spur of the moment marketing decisions can put you in a position you can't get out of. The best way to avoid that is to lay out your standards on paper and live by them. Define your message, stress your USP, and avoid the 5 traps above.