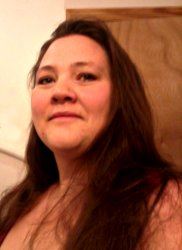 Jahnelle Pittman was born and raised in the heart of the USA. She grew up in a household on the front lines of computer technology, watching her dad work on large mainframes. She's always been fascinated with technology, the Internet and how it all worked together for a growing business. Although she doesn't milk cows and pluck chickens, she's been called a "hillybilly hoodlum." She speaks one language fluently – her own.
Like her partner, boss and friend, Gabriella Sannino, Jahnelle started her marketing experience in the restaurant business. In 2005, she took her biggest skill, writing, and set about strengthening it for online use. In the process, she came across search engine optimization and code, fell in love, and took online marketing as a full time career.
In 2007, she met Gabriella and Level343. Since that time, she's dedicated her work life to the company and Level343's clients, with a steady diet of on-the-job training, research and testing. She's become known as Level343's editing bulldog, as nothing leaves the company without her looking it over. She's also known as the coding McGyver, tweaking code with duct tape, gum and safety pins to make it work better.
She's a brainstormer, a quick study, and digs into any skill that could better help Level343's clients to achieve success. She loves numbers and statistics, copywriting and designing websites. Under Gabriella's mentoring, she's soaked up marketing knowledge and business insight. Her no-holds-barred attitude matches her partner's for strength, and has helped Level343 grow since she came into the fold.
Jahnelle is occasionally social. Although you can catch her on the social networks below, she's often busy juggling code, content and optimization.