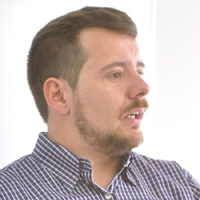 Since August of 2011, Klaus has run SEO Training sessions for copywriters and online news editors as well as writing articles for various IT related online magazines.
Previously, Klaus was a reporter at IDGNoW! Brazil's branch of the IDG Network, pursuing search and internet-related themes for Computerworld and similar sites.
He has been covering SEM, SEO and searchmarketing since June of 2009, and is a certified SEO professional.
Klaus is fluent in German, English and Portuguese languages, has some basic Spanish language abilities, and some elementary Arabic (both written and spoken).
His specialties include: – Searchmarketing, SEO and SEM journalist; – Online news search strategy; – SEO coach for news rooms – Online content editing; – Multi-search engine strategies (SEO, SEM & SMO).