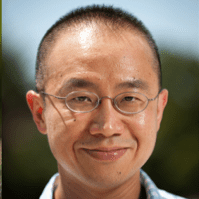 Shu-Yao joins Level343 with eight years of hands-on digital marketing experience in areas of display advertising, Search Engine Marketing (SEM/PPC), Search Engine Optimization (SEO), Social Marketing, and Mobile Marketing. Shu-Yao has worked in the digital marketing and e-commerce business sectors with market-leading companies, including Yahoo, Webtrends, Amazon and some digital marketing optimization start-ups.
Shu-Yao's expertise is to utilize advanced targeting dimensions (targeting by geographic, demographic, contextual and behavioral criteria, as well as re-targeting) along with various optimization techniques (time of day, creative optimization, landing page optimization, etc.) to increase marketing campaign performance and advertisers' ROI. Particularly, Shu-Yao is a strong believer in capturing KPI and establishing business insight for every campaign. Only through quantified business insight can advertisers establish a sustainable advantage.
Shu-Yao is a native Chinese speaker, and reads and writes both traditional and simplified Chinese. Shu-Yao received his Bachelor degree in Computer Science from National Taiwan University, his PhD degree in Computer Science from UCLA, and his MBA from Santa Clara University in December 2012. In his leisure time, Shu-Yao enjoys practicing Chinese martial art.