So you have put a lot of time and energy into your business, and it's starting to grow at a steady pace. Although you might think the hard part is over, it's not. Gaining exposure and getting more customers is only the start, and it's always important to search for new ways to improve your branding strategy if you want to enjoy long-term success.
The loyalty of your customers will depend on the quality of your products and services, but the way that your customers remember you will also play a role. The following information will be helpful if you want to keep your business moving in the right direction.
Storytelling
No matter their background or interests, everybody loves a good story, and if you are not using storytelling in your branding strategy, then you might want to reconsider. Telling stories will inspire people to like you because it reveals your human side.
To connect with your customers, talk about how you started your business and the things that inspired you. If your goal is to encourage your target audience to connect with you, then discuss the roadblocks and obstacles that you faced in the beginning. You can go on to mention how those obstacles shaped you as a person and helped you form your mission statement.
Referral Program
If you want to increase your brand awareness, then you might be wondering where to start. Offering referral bonuses to your current customers can work wonders for your business. You will get free exposure, but providing bonuses will also build credibility. People are that much more likely to buy products or services that their friends recommend.
When you want to gain these benefits, you don't need to spend a lot of money. Try offering gift cards, discounts and free items to people who refer others to your business, and you can set up a system that keeps track of the number of referrals each customer sends to you.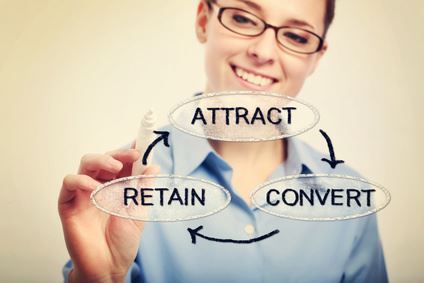 Form Partnerships
Many business leaders view other companies in their industry as competition, and they are right in a lot of cases. But if you can work with an established business, then doing so will have a positive impact on your brand. If the company with which you want to form a partnership has built trust with their customers, then that creditability will be transferred to you.
Connecting with other businesses, though, does not happen overnight, but keeping your goals in mind will provide you with impressive results. Also, try to work with businesses that offer products or services that compliment yours to avoid direct competition.
Final Thoughts
Nothing remains static for long, and your business is either growing or failing. No matter how much you achieve, always search for creative ways to help your business expand, and you will continue to succeed. Never get so caught up in the technical aspects of running a business that you forget to consider the human element.
Letting your customers know about your vision, goals and struggles will compel them to view you in a positive light, and you will start getting more sales as a result. Social media, print advertisements and community events present the perfect opportunity to tell your story.