It's easy to think about your target audience and how you need them to respond to your content. After all, if they don't respond, you don't get traffic, authority, sales, or a cookie. However, have you considered the flip side of that coin? Your target audience needs your content, as well.
You're not just writing into a vast blank space and hoping someone will see it. If you are, stop. You don't have your head in the right place. If you have a service or products, there is someone out there who needs them. And if they need them, they need the content you have to offer.
That is, if you do it right.
Good copywriting is more than marketing. It's a seamless blend of marketing, knowledge and emotion wrapped into an interesting piece of content.
Becoming Their Expert
Establishing yourself as an expert, connecting with your audience and offering unique solutions are vital to gaining a measurable level of success with marketing. You can achieve this goal by crafting content that is both useful and engaging to your prospects. However, many marketers make the mistake of speaking from their own perspective, ignoring the needs of their audience.
If you make the same error, you won't be able to get the most from your business, and you'll end up wasting a lot of time in the process.
So how do you become the copywriter and content developer your audience needs?
Define Your Audience
Before any of this awesome information can be of some use, you have to define your audience. Duh, right? Otherwise, how can you create content that appeals to them?
Seems logical, yet you'd be amazed by how many clients we get that have been… writing into the nether regions of Internet space.
You can't have just a vague idea of your target audience. You have to know the answers:
What terms do they use to search?
What related questions do they have?
What solutions are they coming to you for?
Until the day comes when people search without using words, then words matter. Intent matters, and so does relevance…
How do you find these answers?
Google Alerts, using targeted key terms
Google Webmaster tools: what queries have they used?
Google Search Insights: what related terms are trending?
Market testing: how do people react to your content?
PPC testing and research: what terms are they using?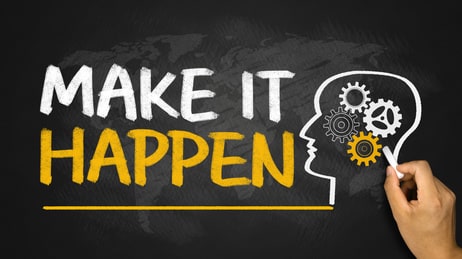 Speak to Their Knowledge Level
Your target audience has a demographic. All women, all men, between the ages of 25 – 40, married, divorced… Whatever it is, there are commonalities surrounding your visitors. You can see some of these in your Google Analytics, by viewing the demographic section.
However far up the food chain they are in their business, though, they may not know the same terms as you. Toilet paper is an excellent example, I think.
Everybody uses toilet paper, whether they have a PhD or didn't graduate 8th grade. However, that doesn't make everybody an expert on how the toilet paper is made. Therefore, perhaps writing blogs using industry terminology isn't the best way to entice people into believing you're an expert – unless, that is, you want to write a blog about the difference between your virgin paper and another guy's recycled stuff. That might be interesting. And potentially gross.
At any rate, you have to capture their attention without talking down to them, but without overwhelming them with terms and processes they don't understand. Talk with them, not to them.
When you can capture attention and offer real value, you will notice that more people than ever before will come to you for advice. If you want to take your business to the next level, use this opportunity to transition to your products and services.

Use Familiar, Searchable Words
This kind of ties into the above, in so far as industry versus laymen terms goes. However, you not only have to use words your audience understands, but you also should use the words they use.
When writing content for the web, many business owners make the mistake of trying to sound too professional. In their effort to impress their prospective clients, these business owners often use terms with lower search value, simply because those are the "proper" ones.
Here is where optimization actions such as Keyword Analysis research is an excellent process. In this process, you can pinpoint terms, or groups of terms, that have a high search value. In other words, terms that are searched more, with less competition. Targeting terms like these helps you get your content in front of the people who need it.
Speak to Emotional Needs
This section covers the most crucial aspect of content creation: focusing on the emotional needs of your prospects. Although people might seem to have a diverse set of motivating factors, everything can be reduced to features and benefits.
What features do your products have? How do these features meet the needs of your visitors?
What are the benefits? How do they help?
How do your products compare to the competition? In this case, you may not actually want to compare, but you can pull out information that is better than the competition. Instead of saying, for instance, "our toilet paper is better than the other guy's," you could say, "our toilet paper feels like a cloud."
When you interact with your customers, try to look between the lines, searching for their biggest needs. When you find their strongest emotional drive, focusing your content around it will work wonders for your profitability.
Final Thoughts
Inability to identify your audience, understand their needs and speak to their emotions will cause you to fail. Those who don't invest the time or effort to understand their prospects are always leaving money on the table. Developing content that speaks to your audience and – here's the important part – produces results, requires time, hard data and well-thought-out strategies.
You want your business to grow. You want your content to go the maximum distance it can, right? "The devil's in the details," as the saying goes, and writing the content your audience needs to see is the biggest detail of all.
If you need help developing a targeted content strategy, defining your audience, or consulting with an experienced marketer, contact us today.