How many times have you read or heard about how to generate more traffic? It always sounds easy, doesn't it? Very seldom does someone actually tell you it's difficult; they brush it over with, "well, you have to have a great marketing campaign, followers and so on." They then continue with their diatribe of how wonderful their suggestions are, and how you should be sure to try them out.
How many of you have a plan, I wonder? I mean, how many actually pencil and paper one down and then follow through? I can't tell you how many times we've given clients a content outline with suggested headlines and topics, samples of descriptions, link building strategies, social outreach programs, global marketing do's and don'ts… and we go back later and they've done nothing.
These are major clients paying us major money to tell them what needs to be done. We tell them, they pay us, and then they blow it off. C'est la vie!
At any rate, getting traffic to your site isn't easy. –And yet, once they're there, are they going to buy automatically? Of course not.
Today, I'm going to skip over the traffic part. I'm even going to skip over the landing page part. Today, I want to discuss human behavior. You can't get any of these actions accomplished if you don't understand how people act.
Human Behavior, Buyer Psychology
Eons ago, a merchant had to show their wares from the back of their wagon, then from their storefront and, most recently, from their landing pages. Now, we can discuss colors, layout, content… we can even discuss A/B testing (which is more in line of how to achieve ultimate converting potential). At the end of the day, however, these things just aren't cookie cutter.
Depending on the industry, location, target market… there are so many different factors to creating a site that converts, no single silver bullet is going to do the trick. You have to ask yourself…
What Will Make My Buyers Buy?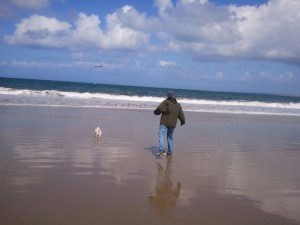 People, this is the ultimate question. Lucky for you, there's a whole slew of marketing research available, from case studies, surveys and more. Here are a few sites that gather marketing case studies to get you started:
Fast Company's Marketing Case Studies: Learn from Guinness, Procter & Gamble, GM and other brand names.
Marketing Profs: Case Studies: How does thought-leadership content drive business? How can you build excitement for a new product line? How can business get their landing pages to boost conversions? These case studies provide the examples to follow.
Some of the takeaways from the mounds of research include:
Recommendations
Recommendations are huge pluses. I don't mean how many people +1 your product or give you Likes on Facebook, though. I'm talking about people that actually take the time to write a review, whether negative or positive. I'm talking about people who communicate with you on Facebook (Ooo, hey, I really like your product. It helped me… yadda, yadda, yadda), post tweets on Twitter (@company has excellent customer service! Thanks!), or a review on your Google Places account.
In short, recommendations reach the buyer on an emotional level. They give buyers something to connect with that translates into enthusiasm… or not. This is where the gold lies.
These things show your potential customers how strong a business you have.  They also give the company the ability to better its products. Finally, it shows your current and future customers how you will interact/solve/react to them. How sweet is that?
Pricing
It really is amazing how the psychology of that $0.99 (1 cent off!) can make or break a sale. Of course, it probably doesn't work as well as it used to – consumers are getting inundated with .99 and .95, but that doesn't mean pricing points don't still work. It may just be a matter of finding the next magic numbers.
Now, granted, when you're selling a service like ours, you can't do a fixed price. Why? Because no client should be treated like a cookie cutter client. Each one is different, and the sooner they realize you see them as individuals, the better you're going to be in establishing trust. You can even show them a comparative pricing structure with your competitors. If they cost less, show your potential customer/client why you cost more.
What are you doing in order to have a baseline for your product or services? For example, in a product-based business, you might have a "low" number. In other words, no matter what promotions or coupons you offer, you'll never go lower than "this".
At Level343 we have a cheat sheet. We write what our bottom dollar is internally. We even have a partner-pricing sheet, because we want our partners to make money as well (otherwise, they won't share their business with us). They know we want them to make money on top of our fees, which is why they're more apt to share clients with us.
Whether you're selling products or services, you have to have the baseline. In simple terms your baseline is the answer to the question: What's the least I can reasonably afford to charge and still make a profit?
Usability
How easy is it to buy from your site? Do you know how many steps it will take to go from any landing page to paying? This is a very important answer you must have. Many people abandon a shopping cart because they get frustrated due to lack of clarity and/or too many steps.
Trust
This is a tough one. Don't put your nose on the line just because you know a bunch of people trust you. Whether you are a small company or a large company, your name or brand should invoke a strong emotional presence that speaks of professional ethics, strong leadership, and the ability to listen. All it takes is for you to screw up one time to throw it all away. The best, easiest way to develop trust, however, is to be trustworthy.
It's All On Their Terms
What sounds valuable to you in terms of "worth the price" will not necessarily translate to the consumer. Neither will "usable" or "methods of trust". All the above are based on the viewpoints of the consumers. The customer's viewpoint doesn't just matter; it's the whole of the matter.
As a truly global company, we're often confronted with differences between cultures. Marketing lingo that works in one country will not, necessarily, work in another. There are different dialects, cultures, different favorite social networks (or none at all), different words to mean different things. Therefore if you're truly looking to embrace the global market, then you must understand the various nuances and trigger points of that culture.
For example, content developed for the United States may not perform as well in Canada. Content developed in Canada may not perform as well in the U.K. Although it's all English (supposedly), you have to take into account the different cultures, uses of the language, dialects, slang and so on. If you don't take the time to get down and dirty in understanding your market, you're not going to do as well.
Next week, we'll delve deeper into the topic of buyer psychology, discussing different behaviors. We'll share some pointers on how you can identify those behaviors, and what to do with them once you know what they are. For now, the most important thing to remember is that your clients are not you. Stop thinking you know what they want based on what you'd want. They aren't the same (read "Repeat After Me: 'Target. Market.'").
Until then, take a few hours and delve into your website. Try to answer a few questions How Do You Convert Readers To Buyers? and "Am I really speaking to my visitors?"