It started with the Farmer Update – which morphed into Panda and just when we thought things may settle down, we now have to contend with the Penguin.  What is Google doing to us and why?
Along with the attack of these once adorable animals (honestly so tired of Panda pictures now!), comes the usual rhetoric…
"SEO is dead" 
"This really is the death of SEO"
Sorry peeps, I'm not quite ready to break out my black dress.
In fact, I would actually go the other direction and say SEO is more important than ever. With so many things being "not allowed" and other things being "required" and some things being "optional" – it's a confusing mess and it's more important than ever to be organized and strategic and actively work the SEO for your site.
So what is really going on over at Google? Wanna know the truth? OK, I'll tell you…
Absolutely nothing new!
Google has always been very clear about their intolerance for spam and black hat techniques. The only difference is they are now better at detecting it and they are more openly communicating with us so we are more aware of what is going on.
So if you think about it, we are actually better off than we used to be. We have way more info about what Google wants and we have more open communication directly from Google.
Granted if you got caught up in any of these updates as collateral damage you are probably not feeling "better off" now – and for those inadvertently affected by Penguin and for those that are truly innocent – it does suck!  While there are no guarantees – there was a form you can fill out to plead your case to Google. 
So, we know SEO isn't dead, but where does that leave us in the aftermath of Panda and Penguin?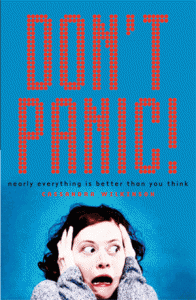 First let's be clear – there are pretty much 3 ways you could be impacted by these updates:
Penalties – this is referred to as "manual action" by Google and you would have received a notice from Google of your transgressions.
Adjusted rankings by algorithmic changes. This is the one that confuses most people. If your rankings dropped, that doesn't mean you were "penalized" – it just means that you need to clean up your act to satisfy the algorithm and then you can make your way back. There is no reason to panic or submit a reconsideration request. You just need to responsibly clean up your site and let Google respider it.
Collateral damage. This one sucks the most. It's when you truly are innocent and inadvertently got shuffled down in the SERPs. As noted above, there is a way to plead your case. In addition to that, you can focus on adding quality content and getting active on social to ramp things up.
Let's go a quick overview of the vicious little Panda and Penguin….
Panda:
This is from Google's official blog post when Panda launched,
This update is designed to reduce rankings for low-quality sites—sites which are low-value add for users, copy content from other websites or sites that are just not very useful. At the same time, it will provide better rankings for high-quality sites—sites with original content and information such as research, in-depth reports, thoughtful analysis and so on.
In summary, Panda was going after sites that were low quality and not offering much value to the readers. The term "thin content" was thrown around a lot. Content farms were hardest hit by this update (did you know it was originally called the Farmer Update before the name was changed to Panda?).
A Content farm is usually a Blog where people publish dozens of low-quality, keyword stuffed articles that offered little to no real value for the reader. Many publishers would submit the same article to a bunch of these content farms just to get extra links.
Panda went page by page through sites and if "enough" pages were found to be low quality, the site as a whole could take a hit. They never defined what "enough" was but its safe to say they were aggressive in their assessments.
Most people didn't realize this, but Panda was not an algorithm but rather a filter that Google runs to syphon out poor quality sites. If your site makes it through the filter, it still goes through the regular algorithm to determine where it will rank.
It's been over a year since Farmer/Panda entered the picture. Here is the timeline (TIP: use this to look at traffic stats and see if your site took a hit after any of these dates, if it did, you were likely caught by the Panda)
Panda 1.0 (Farmer Update) on February 24th 2011
Panda 2.0 on April 11th 2011
Panda 2.1 on May 9th 2011
Panda 2.2 on June 18th 2011
Panda 2.3 on July 22nd 2011.
Panda 2.4 in August 2011
Panda 2.5 on September 28th 2011
Panda 2.5.1 on October 9th 2011
Panda 2.5.2 on October 13th 2011
Panda 2.5.3 on October 19/20th 2011
Panda 3.1 on November 18th 2011
Panda 3.2 on about January 15th 2012
Panda 3.3 on about February 26th 2012
Panda 3.4 on March 23rd 2012
Panda 3.5 on April 19th 2012 Panda 3.6 on April 27th
Because Panda is a filter that is only run at Google's discretion, if you made changes to improve your site, you didn't get to reap the rewards right away. You have to wait until the filter runs again and your site gets through it.
To ensure your site is high quality, Google released some questions you can ask yourself to evaluate your site:
Would you trust the information presented in this article?
Is this article written by an expert or enthusiast who knows the topic well, or is it more shallow in nature?
Does the site have duplicate, overlapping, or redundant articles on the same or similar topics with slightly different keyword variations?
Would you be comfortable giving your credit card information to this site?
Does this article have spelling, stylistic, or factual errors?
Are the topics driven by genuine interests of readers of the site, or does the site generate content by attempting to guess what might rank well in search engines?
Does the article provide original content or information, original reporting, original research, or original analysis?
Does the page provide substantial value when compared to other pages in search results?
How much quality control is done on content?
Does the article describe both sides of a story?
Is the site a recognized authority on its topic?
Is the content mass-produced by or outsourced to a large number of creators, or spread across a large network of sites, so that individual pages or sites don't get as much attention or care?
Was the article edited well, or does it appear sloppy or hastily produced?
For a health related query, would you trust information from this site?
Would you recognize this site as an authoritative source when mentioned by name?
Does this article provide a complete or comprehensive description of the topic?
Does this article contain insightful analysis or interesting information that is beyond obvious?
Is this the sort of page you'd want to bookmark, share with a friend, or recommend?
Does this article have an excessive amount of ads that distract from or interfere with the main content?
Would you expect to see this article in a printed magazine, encyclopedia or book?
Are the articles short, unsubstantial, or otherwise lacking in helpful specifics?
Are the pages produced with great care and attention to detail vs. less attention to detail?
Would users complain when they see pages from this site?
The Takeaway:
Make sure you add high quality, fresh content to your site and review old content with the above questions in mind. Work on improving old pages, as well as adding new pages.
And now, onto…
Penguin:
The Penguin Update launched on April 24 2012. According to the Google Blog, Penguin is an "important algorithm change targeted at webspam. The change will decrease rankings for sites that we believe are violating Google's existing quality guidelines."
Keyword stuffing is an obvious target for Google but they are also really cracking down on link spam – i.e. buying links, too many links from low quality sites, too many links with all the same anchor text etc.
A quote directly from Google to help you better understand: "Sites affected by this change might not be easily recognizable as spamming without deep analysis or expertise, but the common thread is that these sites are doing much more than white hat SEO; we believe they are engaging in webspam tactics to manipulate search engine rankings."
Here is a list of the top areas that we believe Penguin is targeting:
Aggressive linking with the exact same anchor text
Overuse of keywords
Low-quality article marketing & Blog spam
NOTE: If you really believe you were a falsely hit by Penguin, you can file a report. There is no guarantee it'll work, but it's worth a try. Just please be really sure you aren't doing anything wrong before you take this action!
So What Can You Do?
As I already mentioned above, there is a difference between a penalty, which according to Matt Cutts from Google is a manual action that you will be notified about and just having your results adjusted in the SERPs because the algorithm doesn't think your site is up to par. Also, sometimes you are just collateral damage – with all the shuffling going on, your site takes a hit. So please don't jump to the conclusion that you've been penalized and freak out. Systematic analysis and strategic SEO is the way back when you've taken a hit. Panic induced action with no thought is rarely the solution and often digs a deeper hole.
Check out your site and make sure you aren't inadvertently keyword stuffing. Make sure you don't have thin content. Use the questions provided above by Google to review your site.
If you know you have purchased links, paid someone to obtain links for you or if you think someone is trying to sabotage you by setting up links to your site, it's going to take some effort to resolve the issue.
First you can do a link analysis to determine what links are problematic. Then create a spreadsheet or some system of tracking your activity. List all of the problematic links and find a contact email address for those sites linking to you.
Note: If you've actually gotten a notice from Google and need to do a reconsideration request, document as much of this as you can (with screenshots if relevant) – that information will help in your reconsideration request.
Reach out to the site owner, be kind and ask for help (no one likes getting a mean email and they are not likely to respond to threats, so being kind but firm is usually the best approach).
Ask them to either no-follow the links to your site or remove them. Document your email date and then follow up a few days later. Document any communications and responses.
When you've done as much as you possibly can, compile all of the information and prepare your request for Google (not if you didn't get a notice from Google but are just doing this because you think you may be hit in the future, still document everything, if you ever need to request reinclusion, it will come in handy)
On-site links: Don't neglect those!
Do a review of your own in-site linking. It's a good idea to use keyword phrases to link to relevant pages but as with all things SEO, it is possible to overdo it. Review your interlinking and make sure you aren't creating some internal spammy links.
Focus on getting quality help from a reputable SEO firm or commit to spending the time yourself. Just remember: SEO takes time, patience and attention to detail. It can be hard work. And Google doesn't owe you anything – you need to play by their rules or risk the wrath of some animal coming after your site!
Guest post by Jennifer Horowitz
Jennifer Horowitz Director of Marketing at Ecombuffet. com handles in house marketing, as well as consulting with clients and overseeing all client campaigns. Follow her on Twitter @Ecombuffet