I've been boiling all morning long – and what does someone who blogs do, but kick out a rant? All morning, I've been researching marketing agencies, digging into sites, news articles and various sources to find out about them. –And that's the whole damn point. Why, if you're advertising yourself as any type of internet marketing agency, should I have to go digging?
Maybe it's Gabriella's influence. "Connect the dots, Jahnelle," she keeps saying. "You always have to connect the dots." However, I also think my expectations of someone claiming to be an internet marketer come from the years' of experience in connecting those dots, and understanding why that connection is important.
Case in point:
I visited a site for an agency. They market themselves as a "digital agency" on the "cutting edge" of technology. You know what I found? A blog – with this cute little calendar that shows the number of posts per month. Two here, three there, a couple there… Whatever – so maybe they aren't as strict about regularly posting as we are.
Then, I read their latest post. Even though it's a month outdated, I think, "I like the way this company thinks."
Now, if you follow the SEO Article Archive, you probably already know Gabriella is the more social of us. Me, I use it because that's where you connect with people on line. –And darn it if that isn't another point. It's where you connect!
So, I'm interested in this company, and I look for their social links. Contact us? Nothing social, just an address and a phone number.
They have a Facebook and a LinkedIn profile button on the sidebar. I'm not too fond of Facebook for anything other than the dubious pleasure of saying the occasional "hello" to friends that no longer live in my area, so I click on LinkedIn. It takes me to their company page, which shows me a list of employees (most without pictures).
Those employee links, in turn, take me to the individuals' pages, where I can then, and only then, see that at least two have Twitter accounts. To connect with these people through LinkedIn, I have to send an email stating that I've worked with them or known them in some way. I'm faced with a decision of how to class these people I don't know and just want to see what they're saying – rather than the one-click "follow" of Twitter. Talk about a waste of "being social".
To be blunt, it ticked me off to the point that I tossed my headset down and stalked outside for a breath of fresh air.
Social isn't everything, just like SEO isn't everything; it isn't the end all, be all of marketing mediums. I know this. Twitter isn't everything; there are plenty of platforms out there. –But you call yourself an internet marketer!
Maybe it wouldn't have upset me if I hadn't just poured through over 10 sites of so-called digital, internet, social, etc. marketing firms with dead blogs, dead social accounts and dead ends.
Connect the Friggin Dots, Already!
I'm trying very hard to keep my language fit for public consumption. I really am, but how are we supposed to teach our clients to connect the dots if we aren't at least making more than a half-hearted attempt to lead by example?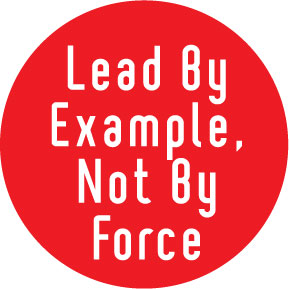 That stupid "What We're Saying" section in the sidebar? I don't care what you're saying, if you were saying it five months ago! We live and work in a fast-paced, constantly changing world. What you said five months ago may be completely wrong today!
"Thanks for the fantastic holiday event!" by marketing twitter user was posted December 19th of last year…. What, was it so fantastic that you had to take two months off to recover?
It just absolutely blows my mind. If you're an Internet marketer of any type (i.e. you market your client's brand, business, and online presence to the public) there should be some proof that you know what you're doing on your own site. There should be some sign that you are actually trying, instead of doing what a lot of business owners do and throwing noodles at the wall to see if they'll stick.
Business owners have an excuse. It's not their job. Their job is to use their past experiences and know-how to grow their business. You don't have an excuse. It's your job. This is what you do to make a living, and as far as I'm concerned, you are the weakest link. Good bye.
Deep Breath and a Note to Business Owners
Please, don't visit these types of Internet marketing sites and think, "Well, if they aren't doing it…" Connecting the dots online is important; much like connecting the dots in the physical world. For example, if you have a logo, that logo will be visible on your business cards. It will also be visible on your business letterheads and your store front.
Online dot connecting works the same way. It's called consistency:
Your logo should be on your website, connecting your physical storefront with your online presence
Your logo should be able to be converted in a favicon, to be used on the site
If you have a coder or developer on hand, you can have a widget created for other sites to use
Your company name should be consistent across all platforms, websites, articles and so on – anything you put it on, it needs to be the same
Your business phone number should be easy to find throughout the site
If your company is participating in social media:

All social accounts with the business name should have the business logo
All social accounts for individual team members should have their pictures
Your Twitter accounts, depending on how big your business is, should be a mix of company and team member names:

Your main company account (example: @level343), which resembles your actual company name
Your team members' accounts (examples: @SEOCopy and @jrpittman), which is how followers get to know your company personally
Your department accounts (examples: @companysales @companyservice, @company Q&A, etc.), which (in a large corporation) give customers direct access to the necessary department

Your Facebook page should include links to your website, your company email, and other social accounts
Every social account should have some kind of congruity with your business site
Provide ways on your site in the contact area for people to connect with the various social accounts
If you decide to start a blog:

Set a minimum amount of blogs posts per month and stick to it
Set a regular schedule of days you'll post (example: we post every Monday and Thursday) and stick to it
Allow people to share across social networks – and don't just limit it to the networks you're on; that's selective thinking, and it won't serve you well
Provide ways on the blog for visitors to connect with your company's social accounts
Link your site to your blog and your blog to your site – provide two-way traffic flow
If you decide to do content curation or guest blogging, like we do on Scoop.it, Tumblr, and Paper.li:

Schedule your posts on these content curation sites or guest posting sites to be on days that you aren't posting on your blog
Put your name out there every day in some way or another – give the search engines a reason to crawl your site
At some point in time once the Internet started, we got this idea that everything had to be in a box. Don't link out – that's bad. Don't let people share outside of your social circles – that's bad. Don't let the blog and the business mix, because, wouldn't you know it, that's bad, too.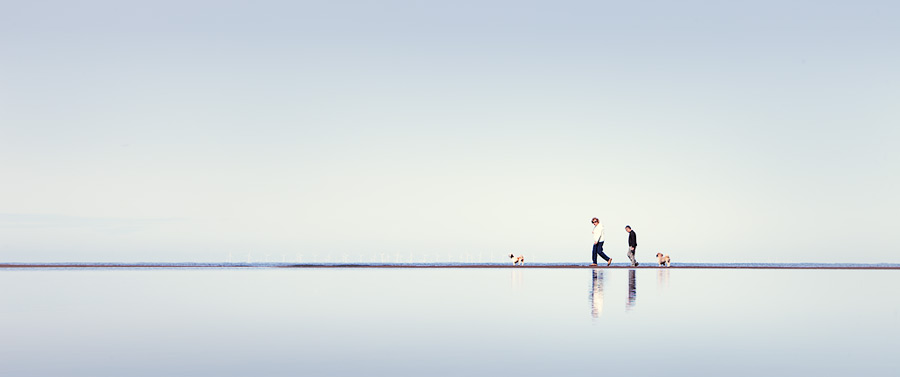 Times are changing, my friends. History is a cycle, and we're cycling back to open borders – only this time, the open borders are the ones we allow online.
Walk the Walk
Look. I have no idea whether these marketers are any good at what they do. However, if they aren't doing what they tell their readers to do, or what they plan for their clients, they don't believe it. Why would you ignore something that you know works to grow a business?
There are many online marketers, SEOs, copywriters and so on that walk the walk. They do what they say you should do – because they honestly believe it works. Any time you decide to follow a marketing company through their blogs or their social accounts, keep your eyes open. If they don't practice what they preach, at least to a reasonable degree, they're just blowing smoke to look good. What they say may make perfect sense, but they don't believe it.