Facebook's ranking algorithm (EdgeRank) decides which posts get shown to each user in their News Feed.  The algorithm has gone through various updates but the most recent one is getting a lot of attention.
According to an Adage article, Facebook has admitted organic reach for brands will slowly decline. According to Facebook, this is unavoidable due to the growth of the network and the amount of content being produced.
Facebook expert Mari Smith said that that there are around 1500 stories that could be shown to a Facebook user in their News Feed at any moment.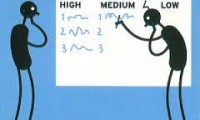 Facebook has to decide how to prioritize that content, so the users get the most enjoyment out of it and therefore want to spend more time on the site.
It is definitely true that for businesses, advertising is becoming the best way to get your stories to show up in the News Feed of your fans. However there are still some other things you can do to get organic exposure.  Here are some ideas:
The latest Facebook change means you will begin to see more "text-only" posts from friends in your News Feed.  You will also see LESS Pages text-only posts from in your News Feed.  The reason for the change?  They noticed text-only posts from Pages were not getting much engagement.
Many people were upset by this change but I think it is actually good news.  It's good news because those posts never got a great response anyway BUT what does get a good response is what they call "link share posts" and they also announced  that those will start to push MORE "link-share" posts from Pages out into the News Feeds of fans.
Here's the scoop on Link-Share posts:
Most people embed  links directly into status updates, but that's no longer effective.  When you add a link to a status update, the image with the title and description should automatically get pulled into the post, thus creating a "link-share" post. You can then delete the link in the status update box because the image and the description are now clickable.
You can continue to also create status updates where you actually upload the image yourself.  When you do that, I suggest you upload an image that is 1200 x 1200 pixels (that seems big, I know) and Facebook will resize it for you so that your post will show up correctly (nothing will get cut off) on your timeline, in the desktop News Feed and on mobile News Feeds as well.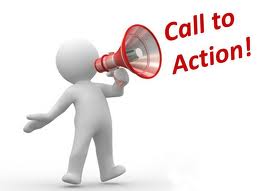 Another idea: Take advantage of your cover image by adding a call-to-action.  This is a prime piece of real estate on your page, so you may as well make it work for you.
Tip: You also want to make make sure your location and all of your "about" fields are filled in correctly
Profiles generally get preference in the News Feed over Pages, so you can also allow people to "follow" your personal profile and get your public updates.