We're serious about your online marketing efforts.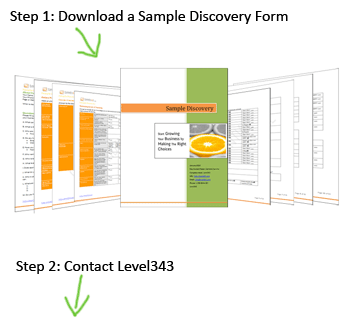 Local (California) :
1.415.308.7375
When you first recieve our 11-page Search Marketing Discovery, you may be tempted to say, "This is all well and good, ladies, but I don't have time to fill all this out." To which we will reply, "We understand. Thank you for considering Level343 for your service needs."
We may not offer cookie cutter campaigns, but we're sticklers for following certain steps before campaign creation. Whether you come to us for content development and copywriting, SEO consulting, website optimization or online reputation management, we'll be sending you a Discovery form.
Our Search Marketing Discovery allows us to find out important information about:
the person or persons we'll be working with
your company, its services and processes
your website
The process is pretty in depth, and we like it that way. It provides us with the information we need to give you a correct quote, and an added benefit for you. Simply by answering questions you may not have thought of, you'll get a much clearer view of your needs and online presence.
We're serious about your search marketing efforts. Shouldn't you be? 
Download the sample Discovery to see what we're about, or contact us today to discuss your project.