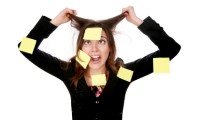 Time for another brain dump!  I have various random thoughts in mind and wanted to share them all with you.  Don't spend any time looking for the connection – there isn't one!  It's just a bunch of stuff I thought you should know related to SEO and social media and growing your business online.  I'd love to see your brain dump too, so be sure to share your comments with us.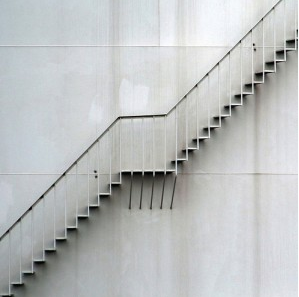 Spring is a time of renewal, new growth, the need to clean and air things out and start planning for the coming warmer months.  It's that time for your business as well.  Look back and what isn't and isn't working.  Look at your goals and compare it to where you are at.  Create your action plan for the rest of the year.  It's well worth the time, trust me!  So much of our work days are spent on auto-pilot, moving from one task to another.  Responding to all the incoming questions, problems and opportunities.   You need to step back and revisit your core plan and make sure every day you are focusing on some activity that gets you closer to reaching your goal.
Sites, Content and SEO
It's also a great time to review your site and make sure things are all in place.  For ecommerce site owners: are your product descriptions unique or are you using descriptions from the manufacturer?  If they aren't unique, now is the time to get to work and get them done.  It may be a big project but you can always break it into baby steps and just do a few a day.  Again, it's going to be well worth any time you spend.
Are you using Google's author/publisher tags?  You can increase click-through rates by including the author tag and seeing your picture appear in the SERPs.  If you haven't done that yet, get it on your To Do list.
Check conversion rates in Google Analytics for different browser types. If there are errors on some browsers you could be losing qualified traffic.  It's definitely a good idea to do cross-browser testing and it's also a good time to look at your mobile traffic and how your site looks in the various mobile browsers.  You work hard to get traffic to your site, don't waste that traffic by sending it to a site that doesn't look good or function properly.  People are usually too busy to get to this, but it's a priority item and not one for you to look at when you have time.
When in doubt: Quality content will protect you against algorithm updates.  Focus on building new content that is informational, helpful and well written.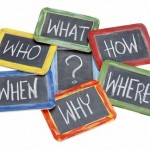 Consider using  'what' 'need' and 'how' keywords – it's a great way to find new and longtail phrases and they work so nicely into the content on sites.
Google MUST be able to associate your website with your location for your site to appear in local results, so ensure your address is on your site and in your Google page.
TinEye.com reverse image search will help you track down who's using your images.  Once you find the offenders, reach out and ask for a link in exchange for use of the image.  It's a great way to get credit for your images and build some links.
Don't overlook your geotargeting setting! 25% of sites have the wrong geotargeting setting, according to Google.
Just because some of the hype about Panda and Penguin has died down, don't forget that quality sites with quality links still matter.  Take the time to check your link profile and clean it up as much as you can.  Rumor has it another Penguin is coming soon and you want your site to be ready to face off with the Penguin.
Email Marketing
Mail to your list!  So many have declared the death of email marketing since social media has grown in popularity.  It's not true.  Smart marketers are still building a list and marketing to it regularly and they are seeing great results.
Social Media
Use FollowerWonk to find out what your influencers are interested in and then build that into your social media strategy.
Use tweetarchivist.com to find linking opportunities.
Regardless of the platform – whether it is your Blog, Facebook, Twitter, etc your content will do much better if it contains a call to action.  So share the info you want to share and then ask people to take action.  You may want them to RT or share or like or click a link.  Whatever it is, they are way more likely to do it if you actually ask.  Make the call to action clear and stick to only one call to action per post.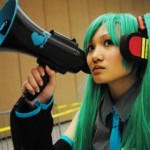 In all your content, get creative.  Anyone can spit out facts and figures.  Add your personal insight, add humor, add an alternative viewpoint for people to consider. Add cool images.  Take a look at your posts or content and see what you can do to bring them to life a little more.  You'll get a better response.
Tell Us Why We Should Follow You! Your bio and your tweets/posts/images should tell us why we should follow you and they should make us feel like there is going to be value to us.  Review your social media profiles and objectively critique them.  Determine where you can improve things.
Stay Away From Buzzwords.  Too much jargon comes across as insincere and it can also confuse your readers.  Keep things simple and to the point and don't use jargon to show off.
Use hashtags.  (That tip was #simple and #tothepoint)
Reward engagement by answering questions, commenting back, sharing and/or publishing comments from followers.  If someone takes the time to engage, there needs to be a response or the engagement will fade quickly.
Don't be afraid to experiment and try new things.  See what works for you.  And remember, with social media it's all out there in the open.  Look at what successful people are doing and try the same approach with your social media profiles.
Remember, quotes, lists and images do well on social media.  Ensure you work those into your strategy.
I hope these tips have been helpful for you.  Feel free to share your tips below.  After this brain dump, I'm feeling a little lighter.  Time to go fill my brain up again!