I was recently asked how one gets into an SEO career. My first reaction is, "don't go there, it's not as easy as many think". The competition is fierce and, unfortunately, a lot of people out there shouldn't be writing to begin with. It reminds me of the dot.com era. Everyone that had a computer became a web designer. Bottom line is, you're dealing with maybe 35% of the SEO population that knows what the heck they're talking about. I am probably being generous… but moving right along.
However, if you're a copywriter or journalist and have been laid off, then writing from home for a living may be right for you. There are many SEO careers on the rise; however, there are also many different ways you can find your own niche when dealing with SEO copywriting.
This is fast becoming a competitive job prospect. SEO copywriters however, are copywriters first. They must know the ends and outs of writing copy, and have a basic knowledge of how SEO works in order to write it properly. I'll share a few simple tasks with you.
SEO by definition is Search Engine Optimization. The intent is to use specific keywords, highly ranked in Google's organic search. There are certain techniques that become natural once a writer gets into the "SEO state of mind". They include writing the necessary description tags, using your Bio box properly and, of course, writing the content.
Most service providers will start with finding targeted keywords by using specific tools. For example, Adwords, Word tracker, Web CEO and SEO Quake are only a few analysis tools used. The job now is to find the most popular terms currently in use and write your article with those terms in mind. Well that was a mouthful, but that's just the beginning.
Note I said "most" SEO service providers. If you want to get the most for your hard work, however, there has to be more to your SEO efforts than copy that's keyword driven. It has to engage your readers in order to get your readership numbers up. It has to inform your readers regardless of whether you promote one technique or product. People want to learn and feel that what you're writing is honest and well researched. Therefore, do yourself or your client a favor. Brand your words along with the services you offer. Stand out, be unique and cause a revolution if you must.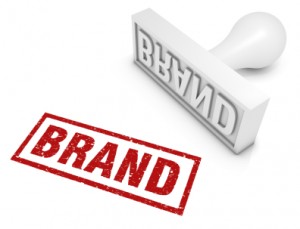 The simplest way to explain this method is to make sure your keyword is in the title, then in the first sentence, the middle of your copy and in the last paragraph of your copy (preferably the last sentence); this is for the search engines and rankings. That's not to say that as long as you have your keywords your page will rise in ranks; that may work on copy that's focused on obscure word and not a competitive one. Obviously, there is more research and analysis that has to be done but, for the sake of simplifying things, this is a good paradigm of the process.
The key for readers is to have the content read naturally, not forced. If you can't use your keyword in the copy as I have described above, then choose another keyword/synonym, or just leave it alone. Not every copy has to be drowned with keywords. Sometimes people just want to enjoy your story, your experience, your blog.
Once you figure out how to take your copy writing knowledge , mix it with SEO to provide an engaging reader experience AND a search engine friendly piece, you've mastered SEO copy writing. The next thing you have to do is article submission, directory submissions, blog postings, and socially networking your content in order to drive traffic to your site.
Here is where article and directory submission come into play. Article submissions help in your SEO efforts by seeding the Internet with your content and keywords. SEO articles submitted to article databases and directories help your site and allow you to promote various services and products.  It's simple: the better the article submission site the more traffic you will generate. Ultimately, this is the most organic way to drive business to your site; many SEO professionals know all the tools and can advise you wisely in your future projects and goals.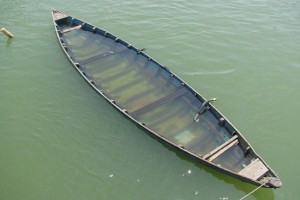 Now, if you're looking at SEO careers in coding and already have a language you're proficient in, such as HTML, XTML or PHP, you're already half-way there. Although a lot of SEO service providers know website coding, there are just as many that don't – and are willing to pay someone to take care of the code for clients.
Generally, the SEO provider will already have the keywords you need to optimize the site for. Obviously, the key for website coding is to make the code as clean as possible, complying with best practices and validated through W3C. While W3C validation doesn't seem to make much of a difference to the search engines, usability, download time and so forth do seem to be affected.
Plug The Hole
While coding a site for SEO, you'll use the keywords in such things as the meta description and title (which should be given to you by the SEO provider), as well as the image alt tags, link title tags and so on. Note: For optimization purposes, use proper header tags (h1, h2, 3, etc) rather than <strong> or <em> to offset the titles. As well, remember that search engines only read a percentage of the page; if you fill the header with script and style formats, the client is losing part of the benefits of having an optimized site. Where possible, use exterior script and style pages.
With an in depth understanding of copywriting and/or coding, learning how to apply SEO techniques to your already honed skills isn't hard. It may take some time to get used to, but you'll find the techniques start becoming natural as you progress in your career. If you're looking for a trade in coding, or are a creative writer able to think outside the box, consider diving into these SEO careers.