One of the most important (yet, often poorly executed) aspects of any core marketing campaign lies in defining a key target audience to market your brand or product to. While this step can seem pretty simplistic, ask any professional marketer and they will tell you that it is anything but. So, what exactly are the steps to the process, and how much specificity can be achieved? Let's take a look:
Identify the problem and the solution
The first step in marketing a product or service is to look at the core of what you're offering. Having a product that provides people with a solution to a particular problem makes it that much easier to define a target audience. -And remember, your target audience is made of the people who have whatever problem you're solving.
A need has to exist. The truth is people don't care what it is you're selling unless it's something that adds value to their lives. For example, pepper grinders solve a problem for those who want fresh pepper on their eggs.
Customer profiles
Now that you've identified a problem that your product or service can solve, it's time to find the people seeking the solution. You'll want to start by creating a customer profile. What does your ideal customer look like?
How old are they?
Where do they live?
What do they do for a living?
Are they married or single?
Do they have kids?
Are they educated?
The list of questions will vary depending on what it is you're offering. The idea is that you flesh out a profile so you can determine who your ideal customer is. You can't sell something if you don't know who it is you're selling it to.

Finding your ideal customer
Now that you know who your ideal customer is, you have to know where to find them.
What websites do they visit?
Do they spend their time reading blogs?
Do they hang out in Facebook groups?
Who do they follow online?
Do they comment on social media posts?
Seek out a few people who meet the criteria fleshed out in your customer profile and track their online activity. No, this doesn't make you a stalker. It makes you smart. Those who succeed do their homework and gather as much market research as they can.
Competitor analysis
Any solid strategy has to account for what the competition is doing. Are there competitors offering the same products or services as you? If so, find two or three and scope them out. Take notes.
What price point are they offering?
Are they targeting the same audience as you?
Do their customers seem happy?
What are your competitors' strengths?
What are their weaknesses?
Once you've created a list of questions that applies to what you're offering, look for any gaps. Is your competitor missing any opportunities that you could use to your advantage? Are there opportunities for you to take a different spin on what is already being offered? The more information you can flesh out, the more it helps you strengthen your offering. There are always opportunities to improve upon what's already out there. Your goal is to find it and leverage it.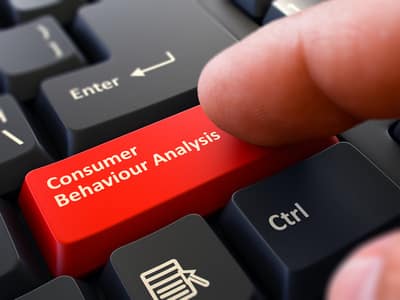 Targeted messaging
Now that you've done the detective work, it's time to fine-tune your messaging. The content you use to attract an audience will vary depending on the recipient. Go back to the problem you originally identified and narrow the key pain-points associated to that problem.
Remember to think about the emotional aspect of the problem. Your messaging should communicate how you can solve their problem in a way that connects to them on a personal level. This will be the key to converting your audience into paying customers.
Et Voila! By following these steps, you'll be able to define your target audience and gain valuable insight on how to move forward, changing and adapting as your market does. If you're willing to put in the necessary work, your audience will reward you for years and years to come.