Every time there's a change to Facebook, users are up in arms, babies cry and the stock market drops — and each and every time, things go right back to normal in a few days.  Facebook is synonymous with change, but usually those changes don't affect the businesses that use it every day to connect with their customers.
An update to the way Facebook's news feed selects useful posts has left companies large and small scrambling to regain a hold on their social media marketing tools.  It's losing organic reach, those freebie views that can save a company hundreds or thousands of dollars a year in their marketing budget, but this doesn't have to be your fate — there's always a way to keep up with Facebook, no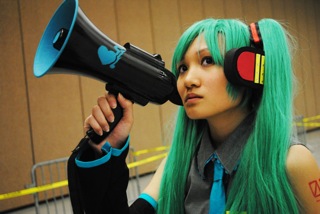 matter how many times it changes.
Organic Reach Versus Paid Reach
Organic reach is good for the bottom line — it's cheap (free) and theoretically, it's easy.  You just share some stuff, other people like it or comment on it or share it again, and before you know it you've gone viral, right?  Well, that's not the way it's going to work from here on out.  Sharing is no longer enough.  Facebook is trying to clean house by taking out the spam and the garbage and replacing those posts with really useful items.
I know your mother reads your company's status updates and finds them intriguing, but if you want to continue to play ball, you've got to convince the owners of the field that you're serious.  The most efficient way, of course, is with what Facebook calls paid reach.  These are the posts you boost by paying for them to be seen.  Paid reach, by definition, means you're not messing around because you've got a monetary investment.  If you've not got the budget for paid reach, though, you're going to have to operate within the new rules to improve your organic reach.
Increasing Organic Reach in 2014
Today, you're going to have to really work to increase engagement and extend your organic reach.  Begging for interaction, sharing memes and empty status updates are the new killers of your social media campaign.  To meet Facebook's newest requirements for visibility, you're going to have to try harder to understand your fans and followers.  Get in their shoes, figure out what they want and most importantly, tone down your calls to action.
According to a recent Moz Blog post that shared the analysis of a bunch of data in order to help us all out, the way to win at Facebook in this new climate is simple: links plus photos equal success.  The formula's changed a little bit, but if you were already giving your fans a whole social media package, it won't be a huge adjustment.  Drop the status updates that are nothing but text, add more photos and give your readers something useful.
How you work that out is up to you, but here are few ideas:
1.  Start a blog.  Your blog is more than a place to pimp products — use it to talk about your industry, explain different aspects of your business and show off your impressive knowledge of the stuff you know a lot about, whatever that happens to be.  If you sell golf clubs, blog about how to buy clubs, what to look for in good clubs and how to swing particular clubs.  When you're done, post it to your feed and include the metadata.  Just remember, don't push your readers to buy too hard — show them how much you know and the rest will follow.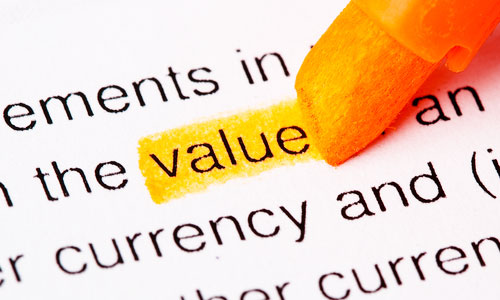 2.  Post something news worthy.  You have to be careful here — don't post something controversial, but if you sell pet supplies, a heart-warming story about a dog that saved some kittens from a house fire is perfect.  Science stories, human interest and industry news are great choices — but don't just repost, add something to the conversation.  Even a brief comment on your shared news stories can make them more relevant and engaging.
3.  Time your posts wisely.  This one is a little trickier, and it's probably going to take a few tries to get right.  To break out in the constant noise that is social media, you're going to have to catch people while they're looking at their feeds.  Posting just once a day isn't enough anymore, and what you post one time of day won't necessarily work at another time.  Post every few hours during prime time, and take note of what types of post do best at what times.  If your fans like news posts at noon, then that's what you need to give them — but keep an eye on your trends, because social media is a fickle mistress.
Have you discovered any ways to leverage Facebook's news feed algorithm change? Please share them with us!