Estimated reading time: 11 minutes
One of the most effective digital marketing strategies for businesses today is to focus on content marketing. It makes sense, though, right? Everything in marketing, when broken down to the basics, is a matter of creating content.
"Content" is the images you posted on Pinterest to share your fantastic landscaping jobs. It's the social media marketing you do and the shares you generate to build a community of like-minded buyers, investors, and brand advocates. It's the product description you push out in email marketing, the ad language you share for affiliate marketing, and the blog you wrote to showcase your authority. Not only does content help you capture leads but also drives traffic to your site by piquing the interest of your target audience.
By investing time and energy into creating valuable, high-quality content pieces — such as blogging, whitepapers, infographics, case studies, and eBooks — your digital content marketing has more chance to succeed and draw the attention of potential customers into your funnel. With powerful content in your arsenal, you can easily build relationships with potential customers which often translates into profitable ROI.
Digital Content Marketing By the Numbers
Studies have shown a direct correlation between content, traffic, and leads. For example, a 2011 Hubspot study of over 4,000 businesses showed those that published 20+ posts a month saw 5 times more traffic than those that put 4 pieces or less out a month.
"That's outdated data," you might say. Well, we're prepared for that. Although this data is from 2011, more recent studies continue to support the importance of content marketing. According to a 2020 Hubspot study (since updated for 2022), companies that published 16+ blog posts per month received 3.5 times more traffic than those that published 0-4 posts per month. In fact, Hubspot's 2023 State of Marketing shows that blogs are one of the top 3 marketing channels for ROI.
Content Performance and Business Goals
The study is great; great PDF from it, great takeaways, and impressive charts – it's full of awesome sauce. In reading the original study, you learn that a business website with over 400 pages, 31 landing pages, and 20+ blog posts per month is a traffic and lead-generating machine. Now get out there and generate already!
Right – you can't afford to create that size of website, right? Who has the time to write 20+ blogs a month?
There are ways. Whether you have a business that focuses completely on online marketing or a hybrid with traditional marketing, you can create high-performing content.
The key is to attach content creation to your business goals – much like you do with traditional advertising, make content marketing part of your business processes.
Content Marketing as a Business Process
This is a paradoxical thing. If you're heavily using content marketing, chances are it's already a business process. However, if you aren't already using a content marketing strategy, it's hard to see it as a business process. For the most part, this is because it isn't direct marketing. In other words, it doesn't:
Directly convert visitors to customers
Directly generate leads
Directly increase sales
So why bother? Because the indirect value of content is staggering.
The Real Value of Content Marketing
Content marketing strategies provide what seem to be less tangible benefits in the short term. For example, content:
increases awareness of your company
establishes your company as one that cares
helps you become a trusted business in your industry
While a single blog post rarely ever converts a viewer, an accumulation of posts can turn your website into a repository of trusted, authoritative information. Your business then becomes the go-to authority and trusted source for those seeking solutions.
Through residual trust building and prospecting, your website's content continues to amass authority, trust, and an influx of prospects. Isn't that worth turning content creation and marketing strategies into a streamlined business process? We think so…
The Crucial Elements Of Content Marketing That Your Business Needs
When you have all the right elements, your content marketing efforts start to look pretty sweet. Before long, you know what content to create, how to optimize it – and how to make the right offer. You know what the content marketing best practices are, and why they matter.
Good marketing is about more than just writing an entertaining blog. It's about offering value and making connections. It's about stamping your position as the authority figure in your niche. It's about reaching out to your buyer personas in a way that helps build trust. But it's also about making those necessary sales.
Let's take a look at the crucial elements of content marketing that your business needs.:
The Branding
The way you brand your content is key because branding gives you consistency.
If you take a look at veteran content marketers like Gary Vee, you will see consistency across all his content. His tone is the same, his message is the same, his delivery is the same – and it always has been.
Branding is what allows Gary Vee to connect with a specific audience. Although his message might be what another audience is looking for, his branding alienates them. It appeals to a certain specific type of person.
Before you begin working on your content marketing strategy, we recommend that you work on your branding first. This will go on to inform your voice, your tone, your visuals, and so on.
Start with a logo maker tool, add your logo to every single piece of content you ever publish, and then work on your brand's purpose and values.
The Shareability Factor
It's a pure "win" if your content goes viral. The more it gets shared, the more it means that people find it valuable. Moreover, you'll reach more people and grow your audience.
Not all content gets shared, of course. Here are some tips to make your content more shareable:
Learn what length of content your audience prefers.
Many marketers will tell you to produce in-depth, long-form content. Why? People want as much value as they can get from you, and this helps you to engage and connect with people.
However, the key is your audience and your business goals. Looking to rank? Less than 2200 words are better, according to a recent study by <seo.co/>.
Looking for views and shares? According to <seo.com/>: "…shorter articles have a higher likelihood of getting shares, but they also tend to attract a fewer number of shares. Longer articles have a lower likelihood of getting shares, but when they do, they attract large numbers of shares."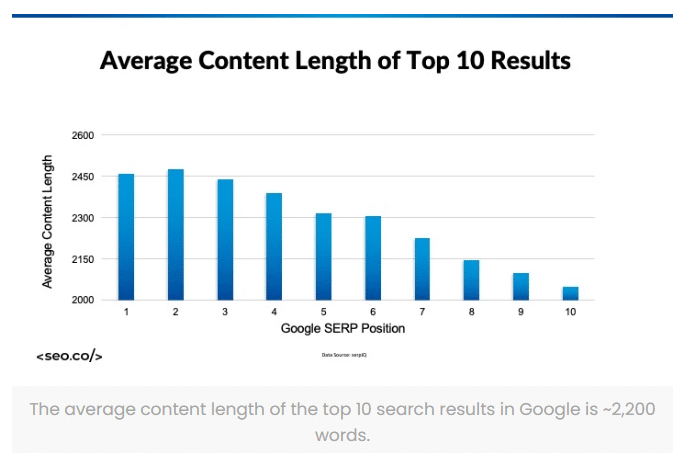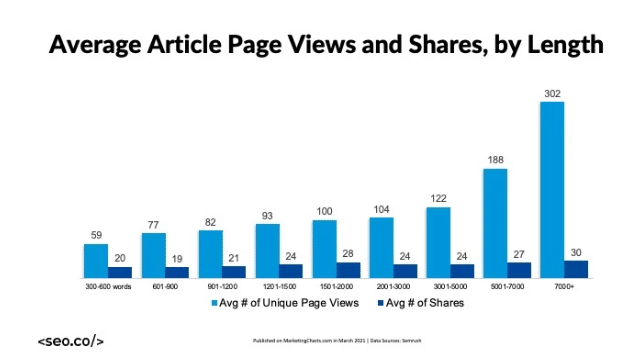 Add data, facts, and figures.
Facts and figures make your content look more credible, which enhances your bid to be an authority on your subject. They also help to build trust between you and your audience. Infographics also work well.
If you haven't done a study (for example, like the two we've mentioned here), it's time to "borrow" that authority. Back what you say up with studies from well-known companies. Just because you haven't done studies doesn't mean you can't strut what you know.
Include images.
According to Forbes, 91% of consumers prefer visual to written content. By including smart, eye-catching visuals that can somehow help to make an emotional connection with people, you can improve your content's shareability factor.
The key is to ensure the image or video is relevant to the content.
The Offer
The content itself isn't meant to promote or sell your products and services directly. As outlined above, the content is what engages with people and makes a connection. It gets them on your side. However, you're ultimately here to sell. This is why all good content marketing needs an irresistible offer.
Logan Paul has millions of followers across social media. His content marketing is on point. He entertains people every day – but he often repeats the same offer multiple times in one piece of content.
An offer doesn't always have to be something people have to pay money for. It could be a free eBook or a cheat sheet that acts as a lead magnet. Whatever you offer needs to be valuable, and it should be accompanied by a call to action that's clear and direct.
Moreover, the offer should always be related to the content.
The Optimization
Content is a total waste of time if no one can see it. And while social media is a good place to reach more people, Google remains one of the best ways of reaching the right people: your target market.
SEO works because when people type something into a search engine, they are looking for something with specific intent. If you can direct the right traffic to your content, you can boost conversions and sales.
The key to grabbing more high-quality traffic is optimizing your website for SEO. This means doing your keyword research right, optimizing your title and meta tags, and it also means working on a backlinks campaign.
If you can fit the right keywords into the right content, you're onto a winner.
The Analytics
Analytics are the "behind the scenes" bits that your audience doesn't see, but which are key to the success of your content marketing campaign.
Monitoring your analytics is important because you need to know what is and what isn't working. It's also key that you know who your audience is, what type of content they like best – and why they like that specific type of content.
Perform A/B tests, too, to see what type of headlines and CTA's are producing the best results. The more you know about your content performance, the better you can make it.
Evaluating Your Content Management Lifecycle
A content management lifecycle is the process that you use to create, publish, and measure your content. It's important to have a set strategy for creating, publishing, and measuring your content so you can ensure it stays relevant and helpful for your audience.
If you're going to make content creation a business process, the last thing you want to do is add yet another item to an already chaotic "to-do" list. While a content management lifecycle should be "tweaked" to fit your business, it should always include:
Strategy – Developing content strategies isn't as difficult as it may seem. Well, not once you find a strong, systematic format, that is.
Plan – Who's going to write what and how often? What type of marketing tone will you use – or will you use marketing lingo at all? How much of your content is going to be hard sales vs. soft sales? Now's the time to figure it out.
Create – Produce, produce, produce!
Quality Control – Don't forget this essential step. Check your content for brand and SEO compliance.
Maintain – Periodically audit and weed out your live content. Use your analytics to find out where you failed and succeeded.
The Content Audit
It's going to take a while to turn a 100-page site into a 400-page site, but first, you'll need to make sure you know what's already there. One hundred pages isn't a lot in the grand scheme of things, but it's enough to lose your message in.
One of the biggest problems with a content audit (especially when your site gets larger) is how to get a list of all the pages, URLs, titles, meta descriptions, content focus, etc. Two programs are great for this:
XENU Link Sleuth – It's free, and once you point it at a web address, it will keep scanning until it finally pops out a report. You can find a comprehensive "how to use" for XENU on SEOMoz. It's well worth downloading the program and reading the tutorial.
Screaming Frog SEO Spider – It's free to use for the first 500 URIs crawled or $295 per year. The SEO Spider provides more information than XENU, but since it crawls any link it finds, you'll quickly use up the 500 URI restriction from the free version. SEO Spider has an excellent user guide and tons of additional goodies. Warning – if you're a tech nerd, you'll end up going down a lot of rabbit holes.
While both programs would be considered useful for site audits, what is a site made out of but content? Enough said. Whatever program you use, you'll have a useful report to export into Excel. The content audit will take a bit of work (defining what content covers which topics and so on), but it'll give you a great starting place.
Creating Great Content, One Month at a Time
All this content creation sounds like a lot. After all, if you have 100 pages, you're trying to add an additional three hundred! Phew! Consider this, though. If you gave yourself a year to add 300 pages to your site, that's only 25 a month. It's an average of 6 per week or 1 per work day.
If you're blogging twice a week, adding one more day will give you an additional 144 pages by the end of the year. –And, by that time, your traffic should be rising (albeit slowly), your prospects should be going up, and you just might be able to afford an occasional writer. PLUS… the more well-known you are the more likely you'll be to have guest posters, which further increases your content offerings without breaking your creativity bank.
The point is, pick your pace. Figure out how much you can afford to add each month. Follow your content management lifecycle and get a strategy in place. In the worst-case scenario, you don't make content creation and marketing part of your business processes, and you simply go on the way you're going. If you're okay with that sort of thing, more power to you.
However, for those of you who look forward to growing your business in leaps and bounds, careful content creation is one of the best ways to make that happen. Happy writing!