Experience the Effects of Search and Social Advertising
Level343 is an international marketing and SEO company based in San Francisco, California. Since 1994, we've been providing marketing services that includes search engine optimization, content development and website development services. We've grown a lot over the last 25 years, adding a highly competent staff of copywriters, optimizers, web developers and social marketing experts. Through international partnerships, we've helped clients big and small break into the global market, providing the expertise needed to reach the target local culture.
Are you looking for a
Schedule your marketing strategy session right now
Level343 LLC., International SEO and Marketing Company
- Our Strategy
The phone call
Understanding the Problem
Meet with our CEO in a free, half-hour phone consultation to discuss your project and needs. We'll answer your questions and send a follow up Discovery to help you clarify those needs.
The audit
Comprehensive Marketing & SEO Analysis
Gain insight into your website's standing in Search, key terms you should be targeting and the competitors you have to beat. We look at over 40 areas that could affect your rankings, traffic and conversions.
The campaign
Campaign Creation
We create a marketing and SEO campaign that addresses your website's weakness and shores up the strengths. No cookie cutter campaigns - each one is unique to your website and specific needs.
The implementation
Setting Your Website into Motion
Get the results you need from your website in quality traffic, higher ranking and stronger conversions. We put the marketing campaign to work , monitoring, measuring and tweaking so you don't have to.
- Frequently asked questions
What can I expect from Level343?
ZippyZink
Level343 LLC provides comprehensive optimization campaigns. Since no website or service is exactly the same, our campaigns are built around your individual needs. From the start, our clients are given honest, direct answers. We do not offer services a client can't use, nor do we provide services that would compromise our clients' rankings in a negative manner. All of our services are ethical and above board.
Do you only offer full SEO campaigns?
We provide a wide range of marketing and SEO services. Please contact us to discuss your needs.
What kind of marketing do you do?
Level343 provides optimization, branding, website development, PPC management and more. Our services offers range from providing only key research to full marketing campaigns. If you don't see exactly what you need, please contact us.
- Testimonials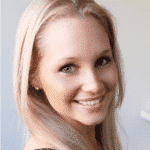 The definition of "above and beyond" is Gabriella and her team. I wish I could describe everything they have done for us, but this review would be too long. One of the best decisions we've made is working with them. I've never met another SEO person as knowledgeable, effective, and creative in her SEO strategy. They will fight tooth and nail for what their clients need. Not to mention, their social, PR, and web design management is top notch as well. You don't have to worry about a thing when you're in their hands.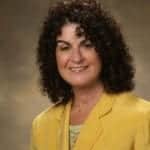 Gabriella Sannino and her team at Level343 go ABOVE & BEYOND to ensure clients are delighted with the end product/service. For Germane Coaching & Consulting, the end product is a re-designed website, along with the training needed to maximize the benefits of this new site. Google analytics revealed an immediate improvement in site visits and other important measures.

Level343's involvement didn't end when the work was complete. As new questions come up and changes in the world of SEO take place, the folks at Level343 continue to advise. 5+ stars to Gabriella and her team.
– Are you looking for a
Schedule your company strategy right session now
- Our Blog
Guest Blogger
Vertical search optimization, or vertical SEO, is the practice of targeting a specific category or type of industry. This post is a perfect example, focusing on SEO specifically for the fitness industry. As you read through our guest post, consider how else you might take your fitness brand to the top of your industry in ranking, traffic and conversions.
Guest Blogger
Social media is a powerful tool. It can be a place for enjoyment, but it is also a place for marketing and influencing. Platforms like Instagram, Facebook and Twitter are key to any social media campaign. If you're creating a brand, selling a product or simply trying to make connections, then you'll want to incorporate data into your social media campaign. Most forms of engagement on social media generate social data. It's important to know how to make that information actionable.
Gabriella Sannino
Keeping your finger on the pulse of the SEO of your online presence is vital. Yet, if an SEO audit is mentioned, the first question is often, "Why do I need an audit of my website? I've optimized it already." In the context of marketing, there are specific indicators that a strategy is working well. Examples are the presence of organic visitors and the effective use of links. One of the ways to ensure that the site is on track is to implement an SEO audit.