You Are Experiencing The Effects Of Organic Search And Social Marketing
How did you get here? Chances are, you're here because you:
Found us for a search term on Google, Bing or Yahoo
Found us on social
Followed a link from our blog
Followed a link from someone talking about us
This is the effect you want others to experience for your online business.
Work With Us
Our International SEO consultants understand that starting an online business takes time. Depending on your needs, online assets and goals, we create your online brand identity. The entire focus of our content strategies and SEO campaigns are to bring value to your online business, and to build on your efforts to grab the public's attention. Come talk to us about the next Level of your online business.
Get a fresh, organic perspective, beyond the basics of SEO.
Latest From The Blog
Sometimes we'll post rants and raves, and we invite our readers to do the same. Our posts are free thinking and well researched, based on helping our readers maximize their online presence. If you have questions, comments or thoughts, please feel free to drop them in the comment box. We're active participators in our blog, and read every one of them!
July 21, 2014 By Gabriella Sannino Leave a Comment
July 17, 2014 By Level343 Team Leave a Comment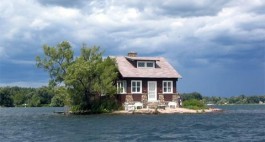 July 14, 2014 By Marjorie Steel Leave a Comment
Testimonials
Training and Coaching Virtual Assistants, Connecting Small Business Owners with Virtual Assistants. I hired Gabriella as a freelance writer. Having hired many freelance writers, and having tons of problems with them, I was amazingly and happily surprised every step of the way with Gabriella. She understood immediately what I was looking for. She got the exact tone, format and concept of the writing I needed done. I spent almost no time explaining what I wanted to her. She seemed to almost grasp…
The team of Level343 has really helped me with my site. Not only to get my business to start ranking online, but they taught me enough to be able to do some of my own SEO. In my experience, they go above and beyond for their clients. Thank you, Level343!
Vice President, Innovation & Strategy at Teradata Interactive Gabriella was a perfect resource for our project. She is an expert in her field and brought a deeper insight into the project and helped us deliver a better end product for our customer. A great blend of analytics, writing and business acumen, she was able to take little direction and run with her end of the project in an efficient manner and delivered early. I will definitely be using her again in the future!
I was so impressed with her work I brought her on to handle my blog & PR work! You will be impressed I was.
Julie Clayfeats - Owner, Marketing Director
I highly recommend Gabriella and her team at Level343 for all of your SEO needs. Whether you are a small firm or large, you will get a program that's tailored to your needs and budget, the same top quality service from start to finish and someone you can rely on long after the job is done.
Bonnie Alberts - Owner of NapoliUnplugged.com
Level343 pointed out why our site wasn't ranking with the search engines and explained what we needed to do and why, to correct the problems. Their understanding of SEO, social media and proper content implementation made all the difference in the world! I highly recommend Level343!
Gabriella is a great, joyful and professional person to work with. I enjoyed working with her very much. She knows what she wants and is out to get things done. Fabulous experience, would work for her any time.
Mieke van Son - CEO, Online Business Coordinator, Telesummit Coordinator, Virtual Assistance
I did some outsourcing work for Gabriella and was astonished at the level of service she gives her clients. She doesn't just give 100% or 200%. I don't think I could even put a number on it; it's that high. I was fortunate enough to be able to see the details of the work provided, and the recommendations made, so it's easy for me to recommend her and her company to anyone looking for extremely great service at a fair price.
Donna Fontenot - Author / Novelist, Inbound Marketing Strategist, SEO
Gabriella is one of the best copywriters I have worked with. Her level of production really impressed me as well as the turnaround time of the pieces assigned to her and her team. I would recommend Gabriella for anyone looking for a good SEO copywriter.
Gean Pierre Biffulco - VP of Marketing
Gabriella has performed an exceptional job and writes with clarity. She has consistantly shown to be knowledgable in her subjects.
Rick Walker - GreenEfficientÆ - CEO