At the heart of any successful brand is a great branding strategy, something not many new entrepreneurs are educated in. Since most advice you find online is related to improving your brand or staying consistent in your marketing efforts, it's hard to find more information about brand building.
The advisers assume, of course, that you already know and have done what it takes to set up a good brand in the first place. However, what about those entrepreneurs who know nothing about branding, and are literally new to the field of business? What would you tell them?
Well, for starters, if you're in the latter category, expect to put in a lot of work. Brand building from the ground up is difficult, more so for someone without the requisite professional skills. Eventually, you will have to bring in an experienced professional (whether as an outsourced service-provider/agency or an in-house creative director). However, when it comes to building your brand's core features and qualities, you can handle it with a little investment in time and research, and a comprehensive understanding of what makes your brand tick.
Below are six of the most important considerations to make in the process of building your startup brand:
Identifying a target market
The first step is to think about who your target demographic(s) is (are). For instance, you wouldn't market children's books the same way as science fiction novels. Similarly, the imagery and messaging used from the beginning should be ideal for the target demographic you are after.
One mistake entrepreneurs make is trying to target as wide an audience as they can, but this is a mistake and a waste of valuable time and resources. Casting a wider net means, your message is less targeted and hence less relevant. So you may not catch as many fish as you would by going into a specific group and delivering targeted messages.
Instead, begin by focusing on one or two target audiences, expanding slowly as you build your credibility with the initial audience. Critically analyze your audience to understand who they are, what they need, what they want, what they like and how they should be addressed among other characteristics.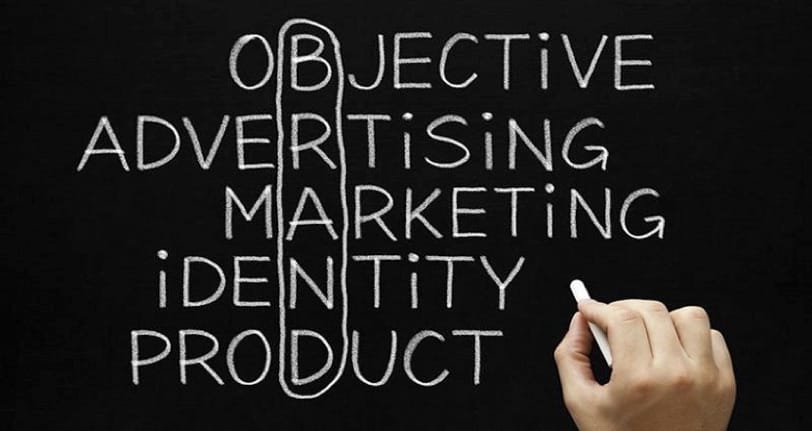 Study your competition
Next, you want to study your competitors with more established brands. There's a lot you can learn about marketing and branding within your niche by studying established brands in the niche. Research what their colors, logos and other brand identifiers look like and their significance. Find out how they differ from others in the niche, how they speak to your target audience and any other qualities that improve their efficacy.
You're not doing this so that you can copy their strategies onto your own board. Rather, you want to understand the reasons behind their branding decisions, and use these motivations to create your own unique brand that does the same.
Find out your uniqueness
Knowing your competitors and how they do their thing, decide the aspects that will make your brand stand out from the others. This could come from your business plan, for instance, offering products and lower prices than the competition. Whatever it is, ensure your brand building efforts emphasize that. Find ways to make your brand stand out from the pack.
For instance, are they more conservative, more traditional and older? Is there a newer better way to offer your shared target audience better value? Go for a cutting-edge and sleek strategy that will stand out. If the other brands seem pretentious and elitist, build a brand that appeals to everybody by being down-to-earth.
Think of the brand as another person
Once you have the information and started with the preliminary brainstorming, you can speed up the process by attempting to define the brand as a 'person' instead of just a written voice or logo. If your business was a human being, what kind of person would they be? Young or old? Male or female? What would they wear? How might they speak?
If he/she was a stranger and they approached you, would you be happy to see it and want to get to know it? What are its hobbies? You may never need to answer any of these questions to customers, but having responses for them will give you a better idea of what you want your brand to become.
Apply brand personality in different areas
Next, think about how you might translate these personality qualities into practical and tangible marketing strategies. For instance, what would your brand colors be? What would you like your logo to look like? How will you bring out your brand voice through media, content and other promotional material?
Try to think of your 'brand personality' as an entity that will engage with individuals within your target demographic. How would they approach a member of your demographic? How will they communicate? How would they win their loyalty and trust? There are no easy answers to these questions, but having answers is critical if you're going to build the right foundation to base your brand core upon.
Look for help
Finally, having developed the core idea on which your brand will be built, you're ready to look for external help in adding flesh around your brand building framework. Unless you have expertise or experience in creative marketing and/or graphic design, it is best to enlist the experience of a professional. You can also hire an in-house branding expert (most often a creative director) or outsource branding to an agency.
Outsourcing doesn't mean you have handed over the reins to the experts; you are still instrumental in keeping your team informed about the new brand and its direction. The professional will simply help you hone the quality of your ideas according to what is demanded by the market.
Conclusion
Brand building is a continuous process; more intense in the beginning for sure, but it's something that never stops. You must be around and proactive in ensuring that all team members and outsourced providers understand the brand, and correctly apply it as needed. It is also wise to update your brand every few years according to changing market requirements, business objectives and consumer preferences etc. Remain consistent in your branding message, and you'll find yourself gaining traction, visibility and authority with your audience.
Author bio:
Jack Dawson is a web developer and UI/UX specialist at BigDropInc.com. He works at a design, branding and marketing firm, having founded the same firm 9 years ago. He likes to share knowledge and points of view with other developers and consumers on platforms.