"The Secret to Online Marketing Success"
"Turn Every Prospect Into a Customer, Guaranteed!"
"If You're Not Doing This One Thing, You'll Never Find Marketing Success"
If you've spent much time in the world of online marketing, you've likely come across a marketing guru selling a program with a tagline similar to one of these. It's easy to get sucked in by the promise of greatness, not to mention a flashy landing page, but if you've ever actually made the purchase, you've likely found yourself disappointed. Behind all of those lofty promises, in many cases, is nothing more than re-hashed marketing tactics that you can find on your own, for free, on many blogs.
So what does this mean? Can you ever trust a marketing "guru"? Is there ever a time when you should invest your money in the information provided by a marketer? Here are some considerations to make as you are looking for help with your marketing plan.
Do They Have Proven Results?
First, look for someone with proven, measurable results. That means more than just a screenshot of one amazing payout or traffic surge. Rather, its proof of satisfied customers who've seen results month after month and actual conversions for the marketer's own sites.
How do They Make Money?
Before you invest in any product offered by a guru, consider where that guru makes his money. Is their money made by selling you the product, or by using the product? In most cases, online marketing gurus are making money by selling a product to you, not doing what the product says to do. If that's the case, there's a good chance your profits aren't going to be what is claimed.
What Does Google Say?
If you're interested in following a particular marketer, one of the easiest ways to determine if they're legitimate is to go to the ultimate authority, at least online – Google. Are people happy with the program they offer? Are they followed by a range of "sheeple," or can you find legitimate reviews and honest opinions? Google the so-called guru's name, and you should be able to quickly see if they're worthy of your trust – not to mention your money.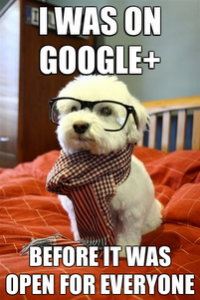 As you do this simple search, see who's talking about them. If proven marketers with a good reputation are promoting their product, you are probably in good shape to trust them. If not, be wary of parting with any of your hard-earned money.
Does the Newsletter Offer Value?
Most online marketing gurus will offer a newsletter. Newsletters are used to help lure in potential customers, but they can also be a valuable source of information. Subscribe to the newsletter for a set period of time, such as six weeks, and see what sort of information they are offering for free. If a guru is willing to offer something of vale for nothing, then it's more likely that the information they want you to pay for is going to be valuable to you.
Remember, anyone can call himself a marketing guru. Before you pay for any system or information, do your homework. Some of these so-called gurus can be trusted, but many are full of … uh… baloney, and you need to learn to tell the difference between the two.