Social media has come a long way from being a mere connection site for friends and families, growing into a bustling business platform. Ecommerce has grown over the years, as well. We have seen how many of them cross-promote their sites on various social media websites. No wonder most entrepreneurs use it to boost the promotion of their businesses; this technique is proven to create an impact on ecommerce sales.
Who could argue? You can find all types of consumers in these sites, so bringing your business to them sounds like a wise move to make.
To help you use this tool better, here are ten ways that you can use to leverage social media and boost your ecommerce sales.
Use for direct selling
Communication has become so easy for people nowadays. Thanks to the power of social media, we can easily connect to people, which is a helpful tool when it comes to marketing your business.
You can start selling your products or services to anyone within your circle. They do not even need to leave the app and go to a different website to complete the checkout process. They can order right then and there without a fuss.
The beauty of direct selling is that you can close deals in an instant. Just be sure to keep within the social media platform's rules when it comes to selling so you will not have to deal with any repercussions in the future.
Add social buttons strategically
These social widgets come in handy when you're reliant on your social media platforms. More so, if you use it for promotions and customer reviews.
Remember to place them in a strategic position on your website for your visitors to see them easily.
They might want to read more testimonials about your product or service. So placing your social buttons on your website will help establish your connection with your consumers.
Use Facebook retargeting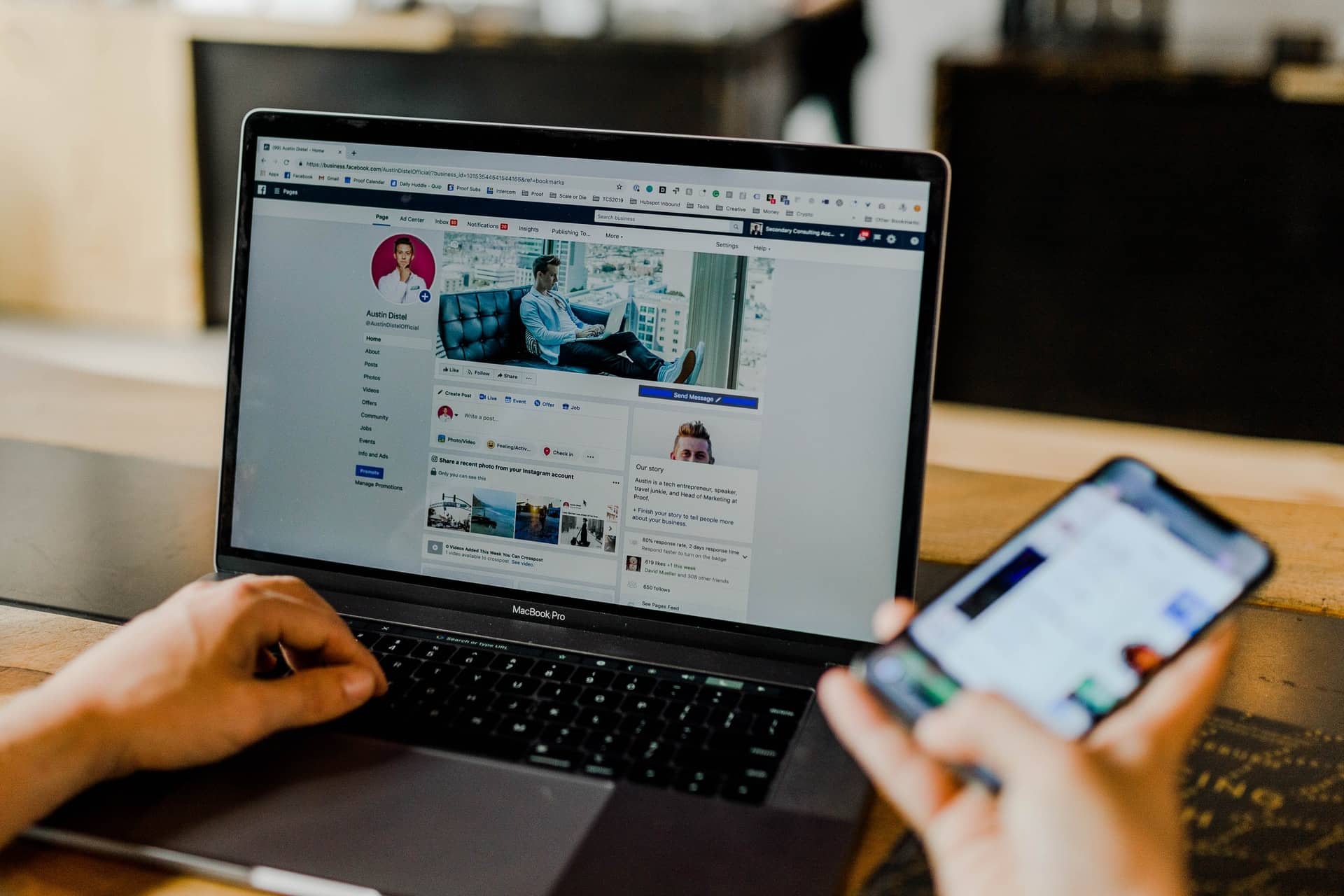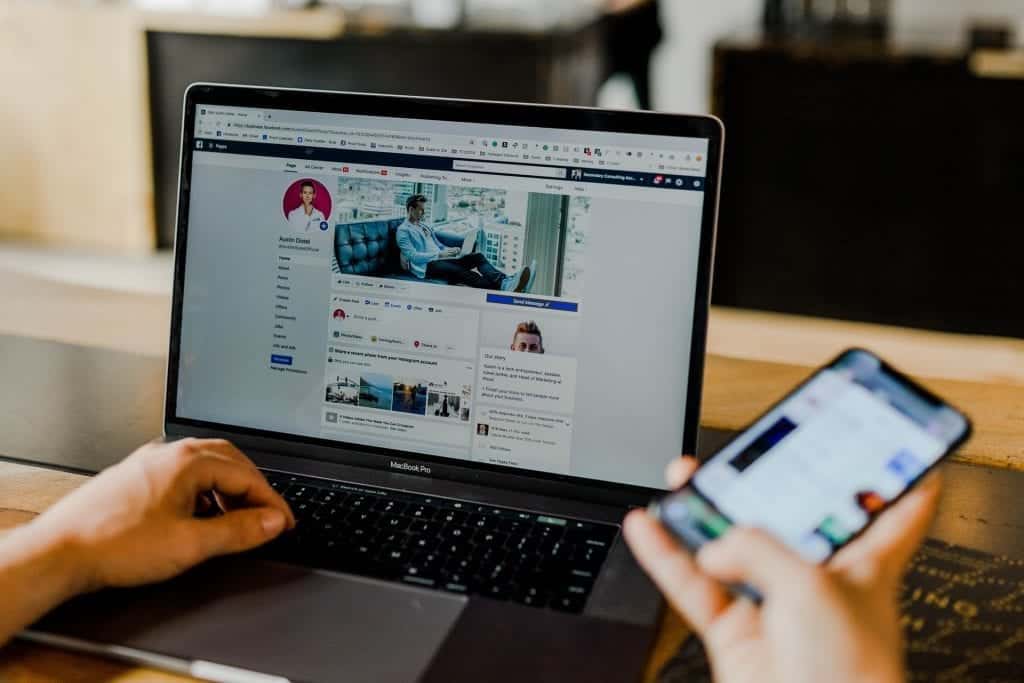 Facebook retargeting is going to be your best friend when it comes to reminding your customers about their abandoned carts.
Studies have shown that there's a whopping 70% rate of digital shopping cart abandonment. It's a real heart-wrenching moment for entrepreneurs, that's for sure.
To make up for the disappointment brought about by this percentage, Facebook's retargeting is the answer. This feature could be the solution to your cart abandonment problem.
How does it work?
Customers who have recently visited your Ecommerce site can be the targets. Your products or services will show up on their newsfeed.
That way, they'll be reminded of what you can offer without being annoying and overreaching.
They could either go back to your site and learn more about your offerings. That's a possibility you should not sleep on.
Whichever decision they make, at least you know that you've used Facebook to your advantage.
Use Facebook Messenger for customer support
Being responsive when it comes to inquiries and customer feedback is an effective way to get to know your market and their needs.
With Facebook Messenger, you can connect easily with your customers. There are over 1 billion Messenger users worldwide; that is why it is the most sound choice for customer support.
You can integrate your Messenger into your ecommerce site. That way, they have the option to message you directly when they post a comment or ask questions.
Provide social sign-in
For a faster and easier sign-in process, add an option where your customers can opt to use their social media accounts to log in.
Even ecommerce giants use this strategy to not intimidate their customers with the long and tenuous signing up process. It saves precious time from going over the verification process.
If you stick with that process, you might scare your customers away. They might leave your site even before they add something to their carts.
Embed shoppable posts
Having an ecommerce website gives you a strong presence online. But partnering it up with an impressive social media feed will only make your brand even better.
When you embed your social feed on your website, make sure that each post is shoppable. There is excellent fulfillment when you can shop the items you see on a board of inspiration.
It can make your customers excited to be shopping for something that inspired them.
Encourage social media reviews
The way we consume social media is continuously evolving. It's not limited to providing entertainment for its users. Now, people flock to these online sites for opinions and reviews for a particular product or service.
This trend is why we want to encourage you to use your social media sites as a platform where your customers can leave a review.
Allow them to have that opportunity to share their thoughts about your business so people can read about it. It's a good conversion strategy, especially if consumers only have nice things to say to your ecommerce site.
Offer discounts and coupons
You have to keep finding exciting ways to attract new customers or make old consumers return for more.
There are plenty of ways to do it, but one of the most effective ones is to offer discounts and coupons. Who can't say no to these two? It's an attractive marketing strategy and can result in a boost in your sales.
You should be clear about the mechanics of your deal. You can make use of your social media sites. For example, you may need them to like your Facebook page to be eligible for a discount.
You can also do a mini online game on your Instagram or Twitter where your audience can engage. And whoever wins will get a unique coupon the next time they shop on your Ecommerce site.
Use the closest and related hashtags
Be consistent about choosing your hashtags and religiously add them to your posts on your social media sites. This technique will make your page more searchable on your preferred social platforms.
There's no reason to be too shy about adding them; it's for your benefit. Besides, it will also make it easier for your customers to search for a specific item on your page.
But to make this specific effort more successful, pick the most related hashtag to use for your products.
Curate and feature user-generated content
A simple validation and attention we give our customers can go far. It could mean repeat sales from your loyal patrons.
When you dedicate a UGC section on your Ecommerce site, your consumers will likely appreciate the gesture. These types of content can come from tagged photos on your social media pages, a Facebook post written by one of your customers, or even a simple appreciation message via Messenger.
You can be creative about it. There is no particular formula to how you should curate your UGC. Find the right content that works for your ecommerce site.
Conclusion
Now that you know ten innovative ways to incorporate social media into your ecommerce site, nothing is stopping you from achieving that revenue target. When used right, social media is a powerful platform. So make sure that you use it to your advantage. Do not treat it as if it is a mere place for entertainment. Use it to help your business thrive.
About the Author
Kevin Urrutia Kevin is a founder of Voy Media Advertising Agency NY. He helps businesses maximize the benefits of Facebook Advertising – leading to a dramatic improvement in sales while pushing down costs. Voy Media thoroughly studies each client requirement and comes up with tailor-fit solutions to bring about the best results.