eCommerce sites are notoriously under-optimized for search engine visibility. Most store owners are focused on running the business and don't have the knowledge needed to rank well in search engines or to convert visits to sales. There are a few essential tips that can dramatically boost both your traffic and conversions. Implementing them may take a little time, but no techno-geek is required.
Optimize your product pages
I've seen some beautiful product pages that consist of only an image of the product, one or two short manufacturer-supplied specs, and a Buy It Now button. While these pages look sexy, they aren't designed to help you rank well in search engines. To a human, it may be obvious that the product is a red studded dog collar, but if the only text on the page consists of "Small, Medium and Large", then Google and Bing have no idea what the actual product is. When users search for your page very likely won't appear in the search engine results. To provide search engines with all the information they need to evaluate and rank your product pages, each of your pages should include the following: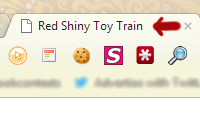 – Accurate page meta title – The meta title is the most important indicator of what your page is about, so don't neglect it. If your CMS doesn't allow you to create unique, relevant meta titles for each page of your site, you should probably reconsider your choice of content management. If switching is a problem, then at least check to see if your CMS has an optional module or plugin that allows you to customize each page's title. This might be as simple as installing an SEO plugin or as complex as hiring an expert to make code adjustments. If you do have the ability to create unique page titles, make sure you are using them properly. The title should describe the product in a few short words. In our dog collar example, "Red Studded Dog Collar" is a much better title than "YourBrand Inc. – Apparel – Neck".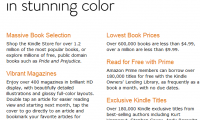 – Product name and description of each product – Describe your product fully. Make sure you use relevant keywords describing what the product is all about. The description needs to be clear and concise so your customers understand what you're offering and how your product or service benefits them. Don't simply copy and paste the manufacturer's description. Every site selling that product will likely be using that same description, so be sure to make yours unique. (More on that below). When writing your description, consider what buyers will want to know, and cater the description to their needs, emphasizing the benefits they'll receive, rather than just a boring static list of specifications. For more tips on creating great product descriptions, see Presenting Your Product as a Masterpiece: You Can't Market a Piece of Junk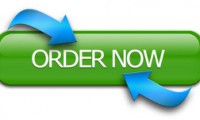 – Customize your Buy Now button and layout – The call to action button is vital and makes it easy for your customers to just click to add your product to a shopping cart or direct them where to buy. The icon should be colorful and easy to find. Test variations of button size, color, and placement, as well as the button's call to action wording. If you have a Google Analytics account (and you should), you can use Google's free Content Experiments product to conduct simple A/B tests to determine how different versions of a page converts. Instead of guessing, you can easily find out which page layout and call to action design converts best.
– Price – It's a good practice to make the product's price readily visible so your customers can easily make the decision to buy your product. Site visitors get annoyed if they have to hunt for the price, or navigate elsewhere to find it.
Tag your products

Tags are simply keywords that are relevant to the product. If your CMS has this feature, use tags that are the most likely to be searched by your customers so that you have the benefit of getting your product page to rank in long tail searches. Remember: not everyone searches for brand names or item numbers. Create tags to match the particular product you want to rank for in search results.
Don't fall victim to the duplicate content trap
Falling into the duplicate trap usually happens when other companies sell similar products to yours or if you allow resellers to sell your product on their sites. Search engines don't like having results that are near-duplicates to one another, and Google will occasionally even penalize sites that contain too much duplicate content. To avoid being penalized in search results, make sure you use unique product descriptions. If you've followed the advice above to create your descriptions, you shouldn't have to worry about falling into the duplicate content trap.
Submit your site map and RSS feed to Google and Google Shopping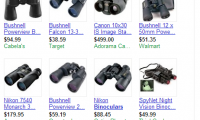 Submitting your site map to Google Webmaster Tools will ensure that Google knows about all of your site's content and products. You may also want to consider submitting to the new Google Shopping. This option used to be free, but now requires payment to be included in the Google Shopping search results. However, this enables you to potentially rank in some highly visible searches, so it is worth considering.
User experience is important
Providing a seamless and streamlined user experience is essential. Make sure your customers are able to easily navigate through your pages, see prices and reviews, and can easily determine how to buy or add your products to their shopping cart. Speaking of shopping carts, don't forget to make them as user-friendly as possible. Once you've gotten a visitor to click that Buy Now button, you don't want to lose the sale because of an overly-complex shopping cart experience. How common is shopping cart abandonment? Up to 75% according to some stats (Listrak), so reducing that number alone can have a big effect on conversions. For more tips on optimizing the shopping cart experience, see E-Commerce Marketing: Why Are Your Shopping Carts Being Abandoned?
Before we close the book on user experience, remember to consider how fast your pages load. Speedy page load speed will result in increased traffic search and improved conversion rates. Don't make people wait or they'll likely click away and you'll miss out on converting the sale.
Never underestimate the power of social sharing

Word of mouth is huge and recommendations from friends are the best advertising you can get. Make sure you have social media buttons readily available on your product pages so your customers can easily share your products on social networking sites like Twitter, Facebook, Google Plus and Pinterest. There are plenty of social sharing plug-ins available that are easy to implement and ready to use on your site. When customers share your products with their friends, it allows you to interact and build relationships with new and existing customers and can boost awareness and conversion for your products.
If you take the time to implement these e-commerce tips, you should see a boost in both traffic and conversions. Did we miss anything? Let us know by leaving a comment.