More and more SEO tools have come on to the market as the sector has developed over the last decade. Everyone has their own SEO tools and platforms – from tech giants like Google to smaller indie developers – and it's tough to even know where to start. But, you're in luck because we've put together a list of our top SEO tools for businesses in 2018.

Straight from Google itself, Lighthouse is a vital SEO tool for businesses of all sizes. The automated tool provides a snapshot of ten metrics that matter to Google. This helps you improve the quality of your web pages and their SERP ranking.
Google's TestMySite is an effective way to get a snapshot of the speed of your website and a great starting place when you want to improve your site speed. Simply type in your URL and TestMySite will estimate the loading time on a 3G mobile network and then use that data to estimate the visitor loss. You can use this basic assessment as a starting point or you can opt for a full report of personalized recommendations sent straight to your inbox.
The quickest way to find out if there's malware hidden on your website. This basic website allows you to simply input your URL and shows you if your website has been compromised.
Much more powerful than TestMySite, Page Speed Insights is a comprehensive tool which provides you with an optimization score for both mobile and desktop browsers. The tool also offers robust and personalised tips to help you speed up your web page. Use this tool if you're looking to find out exactly what's slowing you down, whether it's images that are too big, slow scripts or the plethora of other potential bandwidth suckers.
The Screaming Frog SEO Spider is a free website crawler that allows you to crawl websites and analyse key onsite SEO elements. The software allows you to analyze key results from a comprehensive SEO audit, allowing you to gain insights on your own and your competitors SEO position.
Spyfu is a great addition to your SEO toolkit as it allows you to download your competitors most profitable keywords and ads in both paid and organic search. You can search for any domain on the web and Spyfu will show you every place a brand shows up, every keyword they've bought on Adwords and every ad variation in the last 11 years.
Google Trends can provide you with the latest info on search trends around your niche topic. The tool can inform your decisions around the relevancy of the keywords you're using. The tool has powerful segmentation options so that you can compare and contrast time, geography and search terms. This helpful tool gives you an idea of the popularity of your keywords over each season and the ability to see if a search term is on a downward or upward trend.
Tried and tested Google Keyword Planner is the industries go to SEO tool for choosing keywords. You can use the platform to discover new keywords, compare keyword trends, create an Adword plan, and you can now even share it with your colleagues.
Moz Pro is an all-in-one suite of SEO tools for content creators which promises higher rankings, quality traffic and measurable results. The suite equips marketers with a powerful keyword research and planning tool. You can track your websites local and national search rank with the 'Search Visibility score' and boost your visibility with Moz Pro's suggestions.
SEMrush is a vital SEO tool that helps you conduct backlink analysis, explore keyword options in multilingual and multi-national contexts, and discover new competitors. Using SEMrush you can carry out research on your competitors, from their ad campaigns to the keywords that they're using.
Ahrefs is a powerful platform which helps you grow your search traffic, research your competitors and monitor your niche. Perform content research, competitor analysis, keyword research, backlink research and web page rank tracking from the platform's 6 billion web pages that've been crawled and indexed.
RavenTools is an audit and reporting tool which can access more than twenty services to compile your automated report. These reports include performance metrics from the major platforms such as Google AdWords, Google Analytics, Search Analytics from Google Search Console, Twitter, Facebook Ads and Bing Ads. RavenTools is designed for agencies, but can be used by any brand looking to analyze the progress of their SEO strategy.
There you have it, our top picks to add to your SEO toolkit. Please bare in mind that even though we consider these tools as the best ones for your SEO activities, each of them has its advantages and disadvantages, meaning that there is no "best" tool. What's your go-to search engine optimization tool?
Author Bio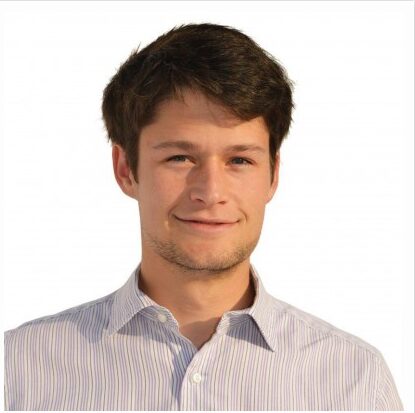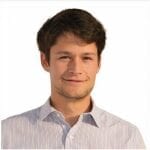 Nicolas Finet is the Co-founder of sort-list.co.uk – an online solutions company which helps customers to find the best marketing agencies.
Follow him on Twitter @nifinet!