Have you ever considered how search has changed over the years? If your business is online, then I'm sure you've noticed that Google has been serving your search queries a bit differently. Let me be clear – if you're not an SEO or aren't involved in search, you're probably thinking it has nothing to do with you. Oh, but that's where you're wrong, dear readers. Natural language processing and Google's understanding of queries have changed the search landscape and it'll continue to change as long as Google is around.
I promise this has nothing to do with Panda, Penguin or all the latest huge or tiny updates – well maybe a little. Therefore, let me begin by setting up the scenario.
"Traditional" Search
Traditional searches, as most of us remember, were queries, based on specific keywords, that we asked of a search engine, and whether you added quotes, commas or asterisks in your queries, you more often than not could get what you were looking for. That's called a keyword-focused model, which as you may or may not know, has been used and abused for a couple of decades by SEO's and marketing people alike. Now in 2013, things are a-changing, and at this point, we're all voicing our opinions on how things can get better.
Consumers are increasingly transient, often using more than one device when interacting with any one brand, often even using more than one device at a time. Multi-Channel Marketing typically leverages across the website, mobile, social media, email, ads, etc. Its a process and SEO plays a role, period.
You have to have a good structure & both SEO & Social play a heavy role – the only way to get that click these days is to get intent into the query. Furthermore, study has shown that "on average, customers interact with a brand 4.3 times over a two day period before they finally make a purchase."(Cit. magazinewebdesign)

The "New" Search
There's no doubt that people have become much smarter in how they use search engines… not just the syntax or characters they use but what their intentions are. Which brings me to a little bit of history.
In my humble opinion, whether people are looking to shop or research, most will automatically use qualifying words (where, how, buy, find, etc.). That's the whole point of this post.  Some of you may have noticed that I started a loose poll via my social networks asking this question. How many words do you use when searching?
Granted no one can say this was a scientific poll by any stretch of the imagination, it was just a fun poll in order to clarify what a few SEO's I respect already agreed on.
I'm sure if the question was more specific, there would have been a greater variety of answers. Needless to say, lots of people did consider that, as evidenced by a common response: "depends on what I'm shopping for".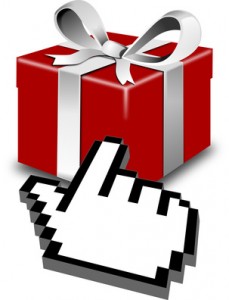 It does depend, obviously. For a while now, Google has been pretty good at determining, for instance, whether a query is transactional or informational and rendering its results accordingly. Now, though, they've taken another step forward in being able to dig deeper into a search query to determine what the user is looking for.
One thing that seems to be worthwhile is ensuring that content that is geared specifically toward either informational or transactional queries clearly states that. For instance, pay attention to the way the questions are posed in your FAQ. "How will I improve my website's performance?" is much more effective than "How will it improve performance?" Nothing new there, of course… but perhaps a bit more important now than before.
Eli Pariser, author of "The Filter Bubble", delivered a Ted Talk in March of 2011, that  addressed many of the problems involved with personalized search, particularly from a societal standpoint. A very informative 9-minute video I highly recommend you watch. He discusses the impact of having searches impacted by 57 different signals, even when logged out.
Check out Tom Anthony's excellent post, Keywords to Contexts: the New Query Model for some lucid comments on implicit and explicit search, as well as the diminishing role of keywords. You might also want to watch Tom Anthony and Will Critchlow in a short video entitled "The Move from Indexing to Understanding" for more understanding of the changes in search that we're experiencing already.
The Upshot
The upshot is that as a whole, people are changing the way they search (often without even realizing it), while search engines are changing the way they interpret our search queries and the content of web documents. We're getting closer to Tim Berners-Lee's dream of a Semantic Web, even if only by baby steps.
Are you keeping up with the changes?
*Image Credit: Skilled up Data http://cdn.skilledup.com/wp-content/uploads/2013/05/search-intent.jpg