Sometimes we forget that not everyone is buried in online marketing like we are. In fact, most people aren't… it boggles the mind. Did you know most people aren't professional SEOs? Makes sense; if they were, we wouldn't have jobs, but it's that whole "circle of I" syndrome we keep talking about.
Anyway, we recently received a reader question from a beginner in social marketing. For those of you who are inundated with the stuff, we'd love to see your additions in the comments.
Reader Steve wrote:
I'm new to marketing online and the social stuff seems overwhelming. I've read videos are a good way to go for marketing, and after I saw your video Managing & Monitoring Your Social Networks, I was wondering if you might have some insight and tips you could pass my way. Is YouTube really a good place to look at, and, if so, how do I get into videos? Any help you could give would be great.
That's a great question Steve. We hope this answer helps.
Using YouTube As a Marketing Platform – Should You? Shouldn't You?
There's certainly value in using established strategies for online marketing – a fully optimized website, landing pages, PPC ads, and whatnot. However, marketing online is much like marketing in the physical world – it doesn't do any good if you're marketing to empty seats. You have to go where your target market is.
– And where can the target markets be found for most industries? On a number of social platforms.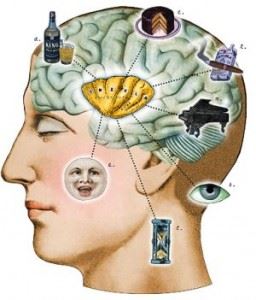 Let's face it – we're in a social world. We want to communicate with each other, with businesses big and small, with friends, strangers and the world at large. Big brands and small businesses alike benefit from utilizing the social arena, as long as they're wise in their efforts.
As we've said before in many posts, using social as a marketing tactic only works if you have the right social platform. The same goes for YouTube. Because of YouTube's popularity, it's possible to draw your audience to the videos you upload, but you have to plan your strategy out first. For example, before you ever post your first video, it's a smart idea to draw an outline of your expected goals for using YouTube, as well as how you plan to get there:
What will your videos be about? What specific topics will you cover?
How will your videos help people to:
Build a personal connection with you
Fix their point of pain
Learn, have a better life/job/business/family, or otherwise enjoy watching
How do you plan to draw traffic to your YouTube account?
Will you provide links from your site and/or blog?
Will you be sharing your videos in your blog?
YouTube is far and above the most popular online video website today. Harnessing its potential alone could boost your existing internet marketing strategies enough to greatly increase your bottom line. Use it carefully.
With that said, let's cover four basics of video marketing:
1. Creating Professional Videos
Your videos can be you simply talking about the benefits and actions that pertain to your business. Perhaps you could pick an interesting topic that leads people to become interested in what you do. If you're creating a video that has you talking, however, you'll need a few things:
A room with a nice look (your office will do)
Proper lighting (a dark video will get less views)
Quiet acoustics (to avoid abundant echo)
HD quality web cam (these are quite affordable)
Good quality microphone (also affordable)
If you're not capable of doing so, ask a friend or colleague to help you set up, or hire someone to make videos on your behalf. Remember that the content in your videos is more important than their quality – but quality matters, too, so do your best. Compare your video against others in your industry to make sure it is bright enough and has clear sound before posting.
If you're creating how-to videos and walkthroughs like the one mentioned in this article, you'll need:
Quality screen recording AND editing software (we used Screenflow, for Mac). The ability to edit is important, obviously, but many screen casting products don't offer this ability.
Quiet acoustics
Good quality microphone
Other tips for video creation:
Add text pages into the video with attractive backgrounds for a nice touch, adding a little bit of "slideshow" feel
Use annotations sparingly, if at all – if your voice and the few text pages won't get the point across, neither will additional annotations
Include links to your site and other videos in descriptions
Include only relevant terms in your tags – don't spam YouTube with non-relevant information
Create video replies to other parties' videos
Note: It might take several tries to get one video right. Don't get discouraged. The first video we put out on YouTube took over 15 times before we got one we were (mostly… we're perfectionists) happy with.
2. Create and Design Your Company's YouTube Channel
Make sure your channel has a good background and picture. By clicking on "My Channel" and then "Edit Channel" (in the upper right corner), you can change how your page looks.
Connecting the dots:
Consider your YouTube channel to be an extension of your website. Where is your logo? Add the links to your site. Fill out the "About Me" section. Try to carry through with business colors throughout for continuity. Finally, make sure you include your other social networks (if any), so people can continue the conversation outside of YouTube if they wish.
3. Brainstorming on Ideas for Content
Talk to your staff and business partners about what might get attention on YouTube. Also, look at the videos that get the most views and make sure your videos have content that can compete with those.
Here are 4 ideas that will help generate a buzz:
"How To": Explain to your audience how to do something. You need not give away the farm; just share some basics about your industry.
Humor: Anything that gets a laugh gets attention and may potentially "go viral."
Reviews: Review other sites or technologies, or even speak about news events and give your opinion.
Unique Content: Come up with something unique or an original angle on an existing trend.
4. Be Active
To generate activity, you must first be active. That is the only way to get more views and start a buzz about your YouTube channel.
Comment on other related videos
Message subscribers and friends of your page – keep the lines of communication open
Be polite, and avoid shameless self-promotion
Reply to messages and comments as often as possible
Use your other social connections wisely to share uploaded videos – use unique comments (i.e. don't use the same words with every social post)
Be Prepared and Be Patient – Video Marketing Isn't Instantaneous
Unless you hit the jackpot of video marketing, you aren't going to become an Internet sensation over night. Be prepared to invest a lot of time until you get your viewership numbers up, and be patient with how long it takes.
Before you get upset and decide YouTube isn't for you, look back at the videos you've done in the past and the number of views, likes, dislikes, etc. you've received. If some have far better results than others, try to do more that are similar. Finally, remember that building your business so you could worry about things like social marketing took time, too.
Steve, we hope this blog post helps answer some of your questions. –And again, if you're a YouTube veteran, we encourage you to post your tips and links to in depth articles you've written or read, in case Steve and other readers would like to know more. If we get enough, we'll update this post with a list of further reading.
Until next time, happy marketing!