Go out on the street, and you'll not find people. You'll find a neck-down generation where everyone is busy on their phones. People on the road are more like zombies. They are not at all aware of their surroundings.
Everyone is busy with something. Whether it is Snapchat or live streaming, everyone is doing something on social media.
The time is now. To grab the attention of those social media-obsessed zombies who are playing games, buying stuff, writing reviews, and watching Netflix on their mobile phones. As a business owner, it is your responsibility to maximize your sales and engage as many people as you can through social media. Here are some social media marketing tactics that will up your game in social media.
Storytelling is the ultimate heart changer
How many of you still remember the Cinderella story? How about Jack and the Beanstalk? You might not remember many things from your childhood, but when it comes to these stories, you remember them by heart. That's because out of many things, these stories were able to evoke emotions in you.
And when it comes to selling a product or even service, storytelling is the undisputed champion. It is not just about the characters, the plot, or the situation; the storytelling that you'll do on social media will create a more significant impact on people who are just watching from outside.
In a world where self-promotion is considered as something necessary, storytelling is something that will leave an impact on people.
Streaming lives nothing new. Yet, most of the brands don't give it the place it deserves. According to Forbes, almost 80% of the customers prefer live video over blog posts and social media posts.
As video gains popularity, it is eminent that people will be attracted more towards videos in social media and digital ads more than they prefer boring text or even high-quality pictures.
For this reason, live streaming can steal the attention of users even if they are not willing to give it away. If you have just started your business, you can use live streaming to share behind-the-scene creation of your product. You can share stories of your employees. And you can even share your office environment.
Mostly, big brands use live streaming to launch products and get live customer reviews on a product launch. In this way, customers can get a close look at brand offerings and connect with the brand deeply.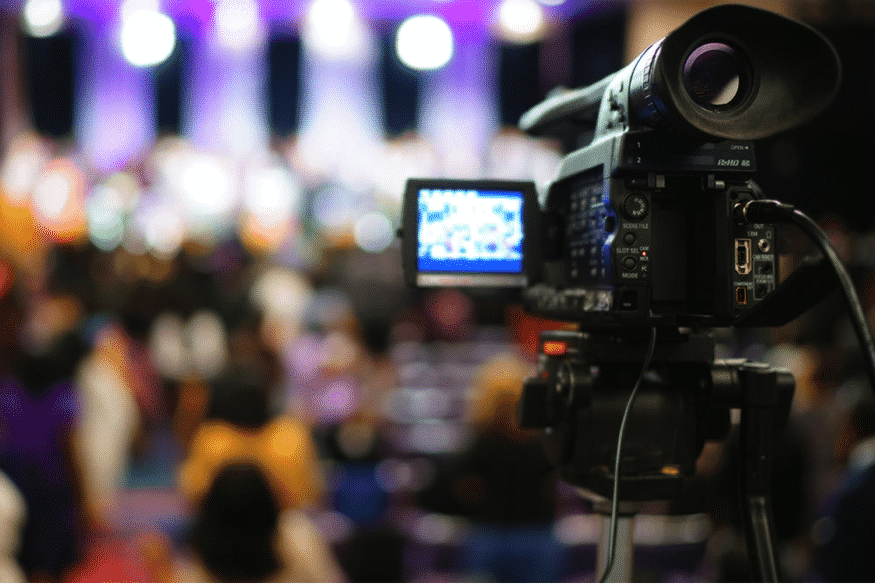 Scheduling Post
Do you know sprout social claims that Wednesday, Thursday, and Friday are the days that get the best engagement on Facebook? For Instagram, it is Thursday and Friday. While it is difficult to stay online 24/7, tools like social media scheduler can help you to engage as many people as you can from various parts of the globe.
The thing with scheduled posts is that it not just keeps the brand identity alive, it engages users in a way that they might plan to buy something from you.
When there are more posts from your brand, your potential customer will feel that you are an active brand, which is why you are always posting relevant stuff in a particular niche.
Attack from all Social Media channels
When you are building brand identity in social media, it is necessary that you reach your potential customers from all possible channels.
Even if your competitor is using one medium to engage their customers, it is up to you to get ahead by reaching your potential customers from various mediums. There is a fearsome competition out there, and to increase your market share, it is necessary that you analyze which of the social media channels are most popular. To maximize your exposure, it is essential that you start with one medium and expand your reach gradually on all social media platforms.
If you have no freaking idea what to post in various social media channels, take help from Gary V's post, how to create 64 pieces of content in a day. You'll not only get an idea on how to create content, but you'll also learn how to create one content and use it in various social media channels by a little tweaking.
Use Pinterest to get massive traffic
The third most popular social media network on the planet can get your message across to your target audience. Now don't feel confused. Is it a search engine or a social media platform? Well, it is both.
You can start in a few hours. Set up your business account. Hire a graphic designer to make some attention-grabbing images.
In Pinterest, it is not just about pinning random photos. As a brand, it is your responsibility to build your reputation on Pinterest. When you develop a reputation, there will be a massive amount of traffic, and people do want to listen and solve their problems.
People are not just using Pinterest for entertainment; they are using it to cure depression too. Whether you type "suicide" or "depression" on Pinterest, you'll be directed towards relevant companies that can offer you help.
For startups, Pinterest is a great resource to create a brand identity and improve the overall reputation of your brand.
On the Concluding note
To succeed in social media, it is necessary that you engage as many people as you can and provide value to those customers.
In a world with so much noise, if you want your voice heard, you need to make value addition to your core business practice.
Whether it is Facebook, Twitter, or Instagram, you must make your voice heard out there. Even just showing up will make people remember you.
Spend some time in brainstorming ideas that can stick with the followers. You cannot take a chance on social media. Your potential customer is already there looking for a solution; if you can reach them and resolve their issue before your competitor, it will be useful for you.