There's no denying that we live in a digital age of marketing funnels, landing pages, email marketing, social media campaigns, content strategy, brand identity, digital analytics, and inbound and outbound marketing. But it's crucial that we don't lose sight of the fact that brands are still selling to real human beings at the end of the day – and not some nameless, faceless digital avatar. There's more to promoting one's service than SEO marketing, product descriptions, press releases and white papers. Let's consider that crucial human element on every level.
Marketing and advertising strategists, brand campaign managers, creative directors, and content writers everywhere need to ensure they are constantly connecting with their clients. When creating and implementing the marketing and brand awareness strategy, it should be a prerequisite to take into account the humanity and dignity of the client. It's simply got to be about more than just sales, the bottom-line, and return on investment. One's entire media campaign should continuously offer value, education, and promotion to the reader, while still remaining original and relevant.
Remembering Every Customer Has Their Own Unique Voice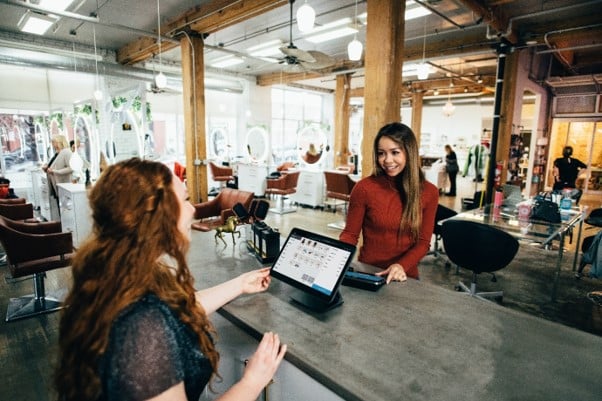 We know that every brand has their own unique voice, tone, and goals which the advertising strategy must effectively capture and convey. But at the same time, every customer has their own unique and personalised preferences, too. So, sometimes, a one-size fits all strategy can be short-sighted. Conducting market research into the prospective client's needs can be beneficial in this regard. Companies may actually end up shooting themselves in the foot if
they lose sight of good old-fashioned human interaction. After all, this fosters trust in the brand and ultimately plays a major role in companies' success.
Internet users are bombarded by an average of 5000 adverts per day, which can understandably become quite overwhelming! But do brands really know what their customers want and don't want – and then make adjustments accordingly? At the end of the day, the client wants to feel like he/she is really being "seen and heard" and not just one of the masses. Clients who feel you understand their individual needs will have a higher chance of remaining loyal to your product.
Keep your "end customer" in mind throughout the entire creative process of crafting the marketing campaign to the final, polished, published product and distribution. One's marketing must endeavour to be innovative; offering fresh new angles, perspectives and insights. Marketers should essentially become industry experts in their niche fields.
Advertising must always be impactful, engaging, informative and entertaining for the reader. It should also be creative, compelling, and communicate the company's vision clearly, while supporting all of their customer acquisition channels. Businesses must become adept at scaling their marketing in all phases of the link building process.
Managing Your Marketing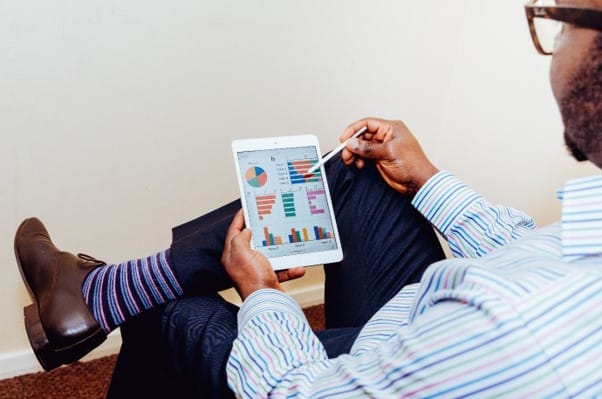 Marketers always need to deliver value with their published content to their viewers, thereby facilitating the conversion of leads by leveraging marketing tools and strategies. They are responsible for employing the right tactics to reach the target audience. Adding value equals client satisfaction; thus building companies that experience success and longevity in the marketplace.
The mandate includes remaining versatile and flexible in one's approach. To gain customer's attention, potential clients need to feel inspired and empowered by the spirit, energy, and ethos of the company's community, so they are moved to support your product over the competitor's products. This is how to achieve a constant flow of website traffic. In this way, you get the company's message across – whether they are a start-up, small, medium or large-sized business enterprise.
Investing in Your Customers
Aim to have a real relationship with your customers. Take positive and negative feedback on board, and make changes where necessary. In addition, when promoting your brand, those special little extras in your service can make a wealth of difference. It shows you are thinking of your customer's happiness and client satisfaction.
Some examples of extras could be promotions, competitions, giveaways, and discounts. Companies must offer worth in their call to action and takeaway concepts as well. One's biz ought to be on a mission of meaningful direction, drive, passion, positivity and purpose.
Digital vs Reality
We know that the platform of the marketplace has changed significantly over the years. So, businesses need to continuously ask themselves if their business model is still translating into the real world. All too often, businesses just focus solely on internet marketing. But the truth is we live in a connected real and virtual landscape, and one's marketing practices needs to reflect this integration. It doesn't have to be a strictly Then vs Now scenario; but rather a
cost-effective, compatible combination of both.
It's imperative to realise that both online and offline strategies must deliver quality services. Sometimes real world scenarios are something a software solution just can't offer! Businesses need to be mindful that some traditional tactics might be a good fit for their brand.
After all, some of the best brand promotion still happens in a very organic and natural way: Research shows word of mouth recommendations result in 5 times more sales than a paid media campaign!
Some ways to connect with your target audience in person:
trade shows/live events
mouth to mouth recommendations
networking events
market research
promotions
Granted, organisations must move with the technological times – but we also shouldn't forget that we are selling to real moms, dads, daughters and sons at the end of the day – and not John and Jane Doe. Companies need to possess both a powerful online and offline presence.
The power of the human factor in marketing is never to be underestimated!
Author Bio:
John is Managing Director of Cotter Marketing, Ireland's leading manufacturing product distributor. They specialize in the supply of Gaskets and Vacuum Pumps to some of the biggest pharmaceutical and manufacturing brands in the world.