Meet Bonnie Burns, one of the Top SEO Women of 2013. We asked a few questions, and Bonnie's responses are below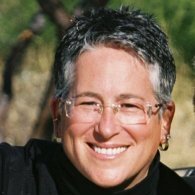 1. What's your personal elevator pitch? What should we know about who you are and what you do?
My personal elevator pitch…4th floor, shoes, lingerie and cookware. Actually, my pitch is basically: website analysis, keyword phrase analysis, website readiness, content needs, on page optimization and social networking. It is not so much as a pitch as I do not need to 'sell' to our clients, but I do need to do the work. My other pitch, or shall we say 'education' to clients is that they need to work with me as a team. After all, it is their business and they need to place time and energy into following what SEO advice we may give. I also let them know it's not an overnight process. Bing Bam and instant success of beating out their competitors. I may be originally from New Jersey but I do not belong to The Sopranos. White hat seo practice is for me.
2. Which area of SEO or online marketing in general do you focus on primarily, and which is the most exciting or most boring to you? Or is there an area that you'd love to dive into more?
My focus is on the seo work for a website, blog or social networking needs. Lucky for me our team includes copywriters and web developers, marketing experts and so on. Of course all are done in steps and over time. The most exciting part for me is not just the actual work, but it's when I get to work with clients who want to follow through with what I request. They actually work with me on providing the needed additional content or social networking needs and such to help support the seo work and continued seo work of their sites, blogs, social networks. Boring part of my seo work…Nothing! SEO is always changing, always a challenge and always growing. So it sure is not as boring as perhaps being a hair sweeper at SuperCuts.
3. We'd love to know more about the personal you (without being too nosy). What area of the world do you live in, or want to live in; what are some of your quirks; what fuels your fire?
I live in the beautiful area of Liberty Lake WA, which is the northeast part of Washington state. Recently relocated here after doing over 20 years in hell…otherwise known as Phoenix AZ in the summer time. The change has been great as cloudy days are perfect for me. I am sick of 360 days a year of sunshine. I am addicted to my iPad and Kindle Fire…which means I read a lot of books and I play with a lot of apps. It helps relieve the stress of working SEO all day long. My super hero is Superman and has been since I was 5 years old. I always lose socks in the dryer and I am a watch freak. I love watches that have a huge face and look like I am wearing Big Ben. I have a dog and a cat. I do not drink coffee and during work I live on Pepsi, water and pretzels. I have a Masters degree in Holocaust studies as it has always been a passion of mine. I was lucky to see the first example of the Internet when I was in Washington DC doing Justice Department work (can't tell you what as I may need to kill you after) I have been doing SEO for double digit years and over 12 years now with Ecombuffet. And last…I love disaster movies as long as no animal is hurt in the story line.