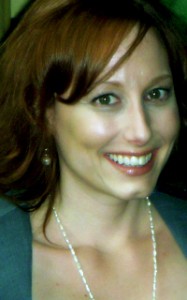 Twitter | Google+ | Facebook | Website
Today, we'd like to introduce you to one of our industry's longest-serving members, Heather Lloyd-Martin. I remember being fascinated by this well-spoken woman at the first Pubcon I attended many years ago. I don't recall the exact words she spoke from the stage, but I remember being awed by her knowledge. If you ever get a chance to attend a search marketing event that features Heather, I recommend attending her session! Now, let's hear what this Top SEO Women 2013 nominee shares about herself and the role she plays in this SEO game we all play.
1. What's your personal elevator pitch? What should we know about who you are and what you do?
My elevator pitch goes something like this:
I've been in the SEO copywriting field for over 15 years, and I'm considered the pioneer of SEO copywriting. My firm specializes in two things:
Training in-house teams and freelance writers in SEO content development. I developed the SEO Copywriting Certification training a few years back, and I've had hundreds of in-house and freelance writers take the training.
Providing SEO content writing services to B2B companies. Our writing helps companies connect with their customers, improve profits and enjoy better search engine branding.
I've written books, lectured at a business school, and I'm a frequent speaker at national and international conferences. I've been in search so long that Danny Sullivan even called me a "first generation" search marketer. Wow. Time certainly flies.
On a more personal level…
I find that I'm focused mostly on giving back to the community (both the SEO and the writing community) and helping other people build their careers. About 65 percent of my time is spent answering people's questions – folks will send me emails saying, "I want to be a writer, but I don't know if I'm good enough. Can you help?" It's wonderful to see a new generation of super-smart writers. Developing the SEO Copywriting Certification training was certainly part of that. It allowed me to reach more people more easily and teach them best practices. There are still folks out there who are confused about what makes good content. My job is to help them learn. It's a fun gig.
2. Which area of SEO or online marketing in general do you focus on primarily, and which is the most exciting or most boring to you? Or is there an area that you'd love to dive into more?
I focus 100% on SEO copywriting. Granted, to do what I do, I have to know a little bit of everything – social, technical, PPC. I tried years ago to be a "little bit of everything" consultant, and I kept coming back to my first love – writing. I have wanted to be a writer since I was a little girl and it's fun to see that fantasy come true! I really love weaving words together and turning them into a beautiful content tapestry.
To me, good writing is more than just putting words on a page. I read hundreds of books when I was a child, and I loved how they would magically transport me from wherever I was into the plot line. Today, I love writing a blog post that touches people, or makes them look at their lives a different way. It's a different type of transport. Instead of bringing someone into the plot line, I'm helping them see some new possibilities.
What I would really love to learn more about is neuromarketing. It's so cool to discover how using a certain word can make the reader's brain light up with delight – or can help them actually picture what you've written. To learn more, I follow super smart people like Roger Dooley – he knows his neuromarketing stuff (and he's a really nice guy, too!)
3. We'd love to know more about the personal you (without being too nosy). What area of the world do you live in, or want to live in; what are some of your quirks; what fuels your fire?
Quirky? Me? Quirky?
Yeah, OK. That's a good word for it. 🙂
I am a strange mixture of a super introverted person who can happily do her own thing without needing to be around other people (I'm a writer, after all!) and an incredible extrovert. I love conferences, travel, speaking to large crowds and seeing lots of people. And then, after every conference, I curl up on the couch, snuggle up to my husband and pets, and don't talk to anyone for days. It's how I roll.
I went through some pretty major soul searching a few years ago. I love SEO and everything about it – I wouldn't still be doing it if I was bored or burned out (which is amazing since I've been in the industry for over 15 years.) What really fuels my fire is connecting with writers , motivating them and helping them change their lives. Yes, some of that "connection" is through educating people on SEO copywriting best practices. That's fun. But what's REALLY fun is learning that someone is finally starting to make a full-time income because of something of mine they've read. Or, hearing from someone who had a huge client success story. Those are the things that really warm my heart.
I never thought I'd have the opportunity to touch so many people because of what I do – for many years, I thought of myself as a "search geek" and nothing more. Now, it's fun watching the new generation of writers grow and become successful.
In my spare time, I run, go to Bootcamp, take Pilates classes and cook yummy food. I find that exercising a lot relaxes me – and the more relaxed I am, the better (and faster) I work. Plus, it just feels good to work out. I spent years on the road – so now that I'm home more, I like to take full advantage of every second.
I'm married to a wonderful man named Ron and we live outside of Portland, OR with our "kids" (a cat named Sammy, and our dog, Nestucca.) Next year, we're planning to raft the Grand Canyon for the second time. I can't wait. 🙂