Is it me, or has time been just flying by? This week, we're sharing an amazing woman Monica Wright with our readers. If you don't know who she is, then you've never read Marketing Land or Search Engine Land. While I know she no longer works directly with clients, she has many years of practical experience in the field. Plus the fact that she's a Karate black belt – who wouldn't want to have her on their side? A mother, wife, mentor and most of all, a woman who has taken on this industry and has been an integral part of growing and building great communities.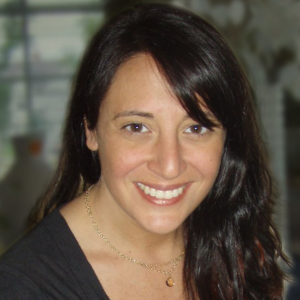 1. What's your personal elevator pitch? What should we know about who you are and what you do?
Well it depends who's asking. If it's my mother, she thinks I build websites and spend too much time on Facebook. If it's my son's teacher, I work for a tech media company that covers search engines and social channels – Google, Facebook, Twitter, that sort of thing. But my role is the Director of Community for Search Engine Land and Marketing Land, reaching out and interacting with our existing audience, and growing traffic from our social channels.
2. Which area of SEO or online marketing in general do you focus on primarily?
I've always been focused on driving traffic organically, either via search or social. When it comes to SEO, my forte has been digging into why a site is not getting the traffic it deserves, and creating a plan to get it to happen. I'm best at auditing, discovering opportunities, and training. But the past year or so, my hands-on focus has been all social, while still talking a good SEO game. Luckily, I get to work in that realm.
3. Which is the most exciting or most boring to you?
Online paid media anything. I love the creative process, I understand the researching, the planning, the presentation of it all, but when it comes to PPC, retargeting and ad networks I just glaze over.
4. Is there an area that you'd love to dive into more?
I wish I was a better writer. I know it takes practice, and it's a matter of just doing. But I feel like I am a slow writer. I love to read, and sometimes I think, "Wow, to be able to write like that…" Maybe at some point I'll look into taking writing classes, but in the short term, I just have to force myself to write.
5. We'd love to know more about the personal you (without being too nosy). What area of the world do you live in, or want to live in?
I live in Maine with my husband and two boys, I grew up on the North Shore of Massachusetts (Say it! Noth shoah!) My parents met when my father was stationed in Rota, Spain returning from Vietnam. So he met a nice Spanish girl and brought her to the States without a lick of English. I'm the oldest of three girls, and spent a good chunk of my early childhood translating Spanish to English and back again. Ironically, now it takes me about 2 weeks to warm up to Spanish fluently. I am also a black belt in karate, but it's really [fusion_builder_container hundred_percent="yes" overflow="visible"][fusion_builder_row][fusion_builder_column type="1_1″ background_position="left top" background_color="" border_size="" border_color="" border_style="solid" spacing="yes" background_image="" background_repeat="no-repeat" padding="" margin_top="0px" margin_bottom="0px" class="" id="" animation_type="" animation_speed="0.3″ animation_direction="left" hide_on_mobile="no" center_content="no" min_height="none"][more] about the art and the spirit for me than it is about the fighting. This is a relatively new hobby, since I only started about seven years ago. I love the "forever a student" mentality.
6. What are some of your quirks; what fuels your fire?
Definitely a good question, I don't want to reveal too many quirks! I am definitely sensitive to my surroundings, I need everything just so – for example, unpacking when I get home from traveling. I repaint the rooms in my house more often than not – I majored in fine art at school and never seem to be satisfied, or I change one room which means all adjoining rooms need to change, it's a vicious domino effect. People who are deliberately argumentative fuel my fire, but I no longer react – that conserves a lot of energy. Posturing in general drives me nuts. I also dislike people who take their friendships for granted. Bullying of any sort. And anyone mean to kids, no matter what degree.
[/fusion_builder_column][/fusion_builder_row][/fusion_builder_container]