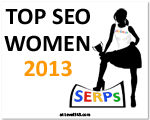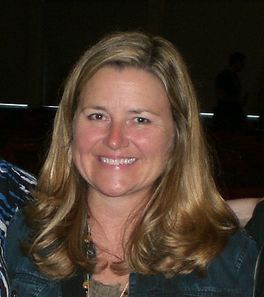 Since we've started doing this series, I've been excited about sharing some of these amazing women with our readers. It's an honor and always a privelidge when Level343 can share some of their valuable insight and time with you. I've known Debra for a few years now, & I can assure you there are no words to describe how genuine, smart and of course what an inspiration she is to all SEO link builders out there. Without further ado, here's her interview.
1. What's your personal elevator pitch? What should we know about who you are and what you do?
I specialize in developing creative and effective online marketing campaigns for webmasters looking to rank well. Using sales, promotions and publicity tactics, I research and create programs to attract links, traffic and brand recognition.
2. Which area of SEO or online marketing in general do you focus on primarily?
Building links and traffic.
3. Which is the most exciting or most boring to you?
I find creating content to be the least fun, I excel at finding topics to write on and sources to host the content. The search for good sources is a challenge I love to meet but writing content? Not so much.
4. Is there an area that you'd love to dive into more?
I try to carve out a little time every weekend to read up on PPC and other paid programs, I've never worked on that side of the page before.
5. We'd love to know more about the personal you (without being too nosy). What area of the world do you live in, or want to live in?
I am a Texan by birth but a Virginian by choice, I lived in Williamsburg for 28 years before moving to Northern Virginia three years ago. I grew up living all over the world, I am the daughter of an Army artillery officer so if it begins with "Fort" I've probably lived there. I went to 14 different schools by the time I graduated from Heidelberg American High School (Germany), I don't move that much anymore but I do move our furniture around on a regular basis. If I had to pick a place outside of this beautiful state I'd move to Colorado in a heartbeat. I love the mountains, the snow and to ski, Colorado would fit the bill nicely.
6. What are some of your quirks; what fuels your fire?
LOL, if I listed all my quirks we'd be here all day… let's just say I have some like most people. I dislike the smell of coffee but am addicted to Diet Coke, I do all the dishes by hand because I don't like the sound of the dishwasher and I can't eat cold cheese. I'll eat melted cheese all day but cold cheese? Can't get it down.
Different things fuel my fire, on the positive side, I draw a lot of energy and motivation from my family and friends. I am so lucky to have a supportive husband and some of the best friends in the world. I love collecting old superhero comics, watching Dean Martin and Abbott and Costello movies and reruns of the Red Skelton show. I am a TV/movie fan in general but those three are my favorites, U can recite some of the Red Skelton skits by heart.
On the negative side, parents who bring tired children to the grocery store fuel my fire, its so unfair to the child and the rest of us who have to listen to the screaming. I think the US Armed Forces should do more for our returning veterans as well as our military retirees and police, fire, EMS and school teachers should be paid more. Much more. Our education system needs more emphasis on math and science and health care should be a right, not a privilege.